Your USB-C cable will be able to transfer data twice as fast: this is USB 4 Version 2.0
The new specification of the latest USB standard will allow bandwidth twice as fast as today and will be backward compatible with all existing USB 4 cables.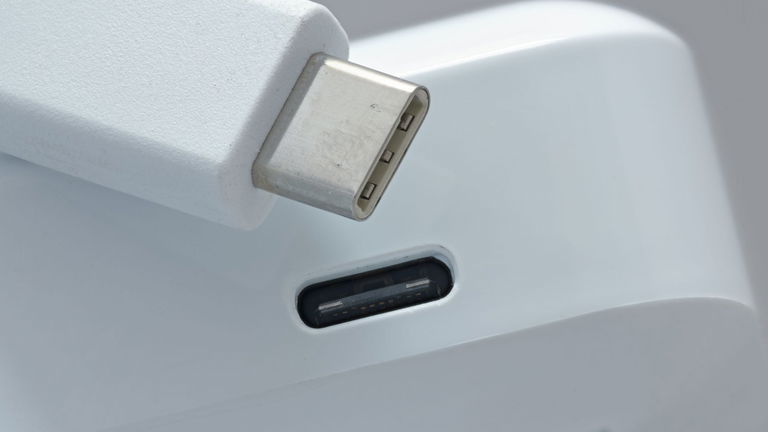 Two years after the arrival of USB 4today we find a news that confirms the arrival of USB4 2.0. As it has been known, this new version of the standard is yet to be released and will double the bandwidth of the current USB 4 connectors: from 40 Gbps, it will go to 80 Gbps.
The best of all is that you won't even need to change the cable to enjoy this new version, as the technology is backwards compatible with current USB 4 cables. That is, the old connectors will receive the new speeds as soon as they are available.
The new speeds are now official
This detail has been confirmed by Joe Balich, spokesman for the USB Implementers Forum, in statements to The Verge. The USB standard has always been good at backwards compatibility, but being able to double the bandwidth on an older cable it's downright impressive.
Balich has not offered technical details on how this is possible, but you did comment that achieving this was a requirement when the new specification was developed. He also added that details will be revealed once the new spec is released, which should happen before USB DevDays in November between Seattle and Seoul.
In statements collected by the same means of the USB Promoter Group (formed by companies such as Apple, Intel, Microsoft and HP, among others), the USB C standard and its specifications will be updated to take advantage of the new specification. Certainly good news for all users.
The name of the standard, however, has generated confusion between the insiders of the industry. Different voices suggest that this USB 4 version 2.0, with the jump in bandwidth, was perhaps destined to be called USB 5 initially.
In any case, we are going to take a while in being able to enjoy the new specification. As published, for now it is aimed at developers and the whole aspect that involves users will come later. No dates are specified, so for now we can only wait.
For you