Xiaomi TVs have a new competitor: this is the new (and spectacular) HONOR Smart TV
The Honor Smart Screen X3 comes in 2 sizes: 55 and 65 inches and starts at a price of 335 euros to change, while the Smart Screen X3i will be available in 3 sizes: 55, 65 and 75 inches from 291 euros to change .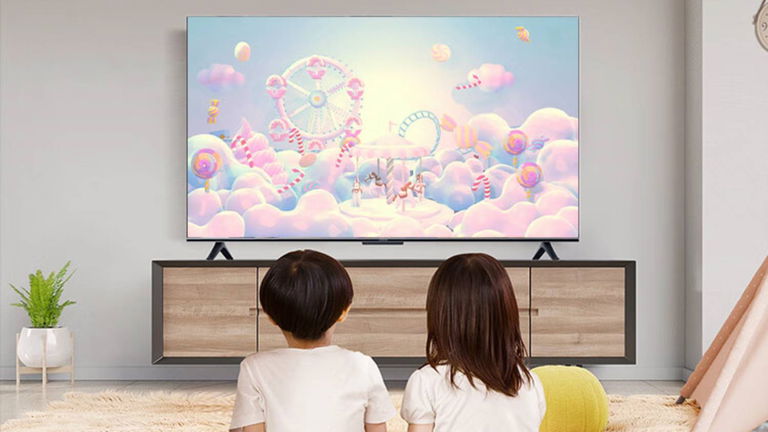 Xiaomi has a series of major competitors, also from China, in the smartphone market and now one of them Honor she loves him too stand up to another segment: that of smart TVs.
This is so because Honor has just launch in his native country a new and spectacular Smart TV that reaches the market to compete face to face with Xiaomi TVs.
So are the new Honor Smart Screen X3 and Smart Screen X3i
Thanks to the specialized media Gizmochina we just found out that the old partner of huawei just present its new Smart TVs in Chinasome Honor Smart Screen X3 and Smart Screen X3i that arrive for replace last year's Honor Smart Screen X2.
Thus, first of all, the Honor Smart Screen X3 is a smart TV that has a screen with an Ultra HD resolution of 3840 x 2160 pixels, with a maximum brightness of 300 nits and that it has DC Dimming technology, which is responsible for Automatically adjust the brightness level to reduce power consumption.
Under the hood, the Honor Smart Screen X3 is equipped with a quad-core Cortex-A53 processor and at the memory level it has 2 GB of RAM and 16 GB of internal storage, which seem somewhat scarce to us considering the wide variety of apps that we can install on a Smart TV. In addition, the new Honor smart TV also has two speakers that, according to the Chinese firm, are made with the same material as high quality HIFI speakers.
As for the software, the new Honor Smart TV comes with a layer of personalization from the manufacturer that allows you to use the TV as a speaker if you need to turn on the screen and share the screen of your mobile or your computer directly on it.
The new Honor Smart Screen X3 arrives in two sizes: 55 and 65 inches and will go on sale in China on August 1 with the following official prices:
Honor Smart Screen X3 55 inches: 2,299 yuan, about 335 euros to change
Honor Smart Screen X3 65 inches: 2,999 yuan, about 437 euros to change
For its part, the Honor Smart Screen X3i, of which no specifications have been revealed, will be available in three sizes: 55, 65 and 75 inches and will go on sale next July 25.
Xiaomi launches its new line of smart TVs
The official market prices of the three versions of the Honor Smart Screen X3i are the following:
Honor Smart Screen X3i 55 inches: 1,999 yuan, about 291 euros to change
Honor Smart Screen X3i 65 inches: 2,699 yuan, about 393 euros to change
Honor Smart Screen X3i 65 inches: 3,999 yuan, about 582 euros to change