Xiaomi sinks the price of this new beast for a short time: a lot of power, 144 Hz and Android 12
It has just been released, but you can now buy the powerful POCO X4 GT for 80 euros less in the Xiaomi store.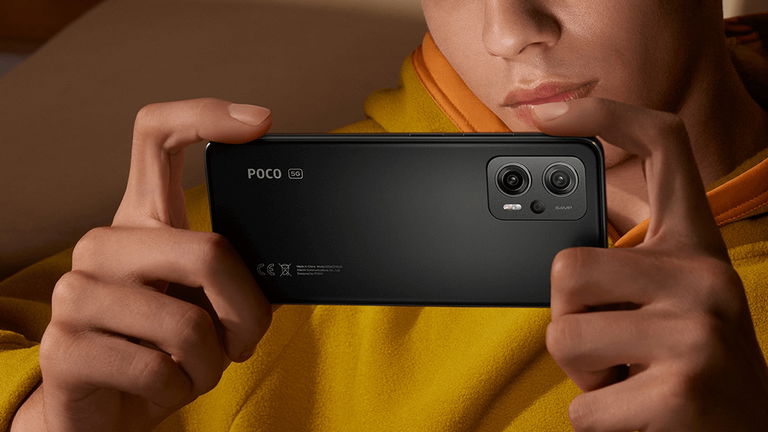 The POCO X4 GT 5G It is one of the most recent mobiles on the market, it has been on sale for just over two weeks. However, you can buy this powerful mobile much cheaper thanks to the offer offered today by the Xiaomi online store. Be careful, there are 80 euros discount on both versions, you can choose the one that suits you best. If you prefer the POCO X4 GT 5G from 8 GB of RAM and 128 GB of memoryis yours for only €299.99.
if you think you need more gigabytes to install apps and save your filesyou'd better opt for the version of 8GB of RAM and 256GB of storagewhich goes down to €349.99. Whichever model you choose, you will save 80 euros and you will get a mobile that wastes powerwhich offers very fluid images thanks to the 144Hz refresh rate and what comes with android 12. In addition, it can take good photos and has a extensive autonomyyou will not depend every so often on the charger.
You can buy in the Xiaomi online store with total security, because offers you free shipping and 3 years warranty. In addition, you enjoy a return period of 15 days from the delivery date. It is certainly the best store where you can buy the POCO X4 GT 5G right now. So you can compare, the 8GB+128GB POCO X4 GT remains in the €379.99 on Amazon.
Buy the powerful POCO X4 GT 5G for 80 euros less
The POCO X4 GT 5G is a smartphone with good build quality and nice design. The Xiaomi store offer applies to all three available colors, so you can choose between black, silver or light blue. In addition, with a thickness of 8.87 millimeters and a weight of 200 grams, it also offers comfort in use. Don't worry about buying a case for it, it's included in the box.
The purchase of this mobile is also worth it for its screen, not because it has LCD technology, but because of the impressive 144Hz refresh rate. If we add that it has Full HD+ resolution, we can expect sharp images and extreme fluidity. It is on this screen that you find 20 MP front camera that, in addition to taking good selfies, it also helps you unlock the terminal by facial recognition. In addition, it has a fingerprint reader on the side.
Choose the memory configuration of the POCO X4 GT 5G that interests you the most and save 80 euros when you buy it.
The processor that gives life to the POCO X4 GT 5G is the MediaTek Dimension 8100, with plenty of power to handle any task. This POCO smartphone is a good option if you also want a mobile to play, it is a "Gran Turismo". Your operating system is MIUI 13 based on Android 12so you can enjoy the latest features.
When taking pictures, it is best to use its main rear camera of 64 MP, which is the one that offers the most outstanding performance. In addition, on that back it also equips an 8 MP ultra wide angle sensor and a 2 MP depth sensor. As we have already mentioned, its front camera is 20 MP.
Another point in favor of the POCO X4 GT 5G is its 5,080 mAh battery, which can reach two days of autonomy if you use it lightly. Even if you are more demanding, it will arrive at the end of the day with energy remaining. Furthermore, being compatible with 67W fast chargeyou will only need about half an hour to fully charge it.
In short, the POCO X4 GT 5G is a model with a great value for money. Remember that both memory configurations have 80 euro discount in the Xiaomi online store, so choose the one you like best and get a great smartphone with 5G connectivity.