Xiaomi launches a new projector: it costs 500 euros to change and promises to be a revolution
The new Xiaomi is a compact format projector capable of automatically correcting the image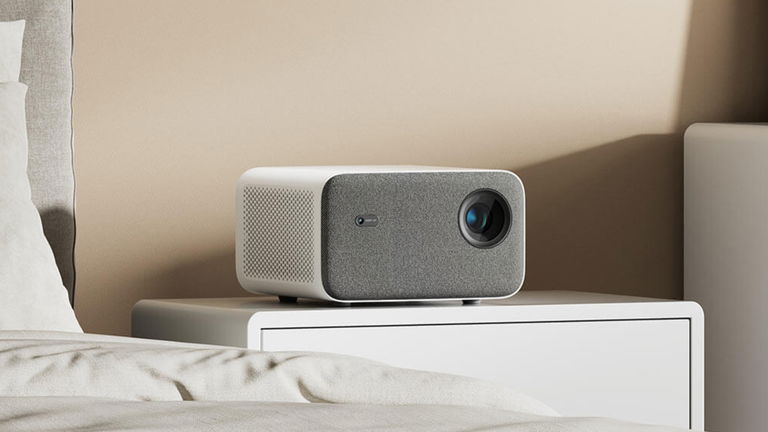 After having renovated its large format projector capable of projecting images up to 150 inches, Xiaomi has decided to update another of the projectors that make up its catalogue.
The Xiaomi Projector 2S has been released in Chinaand aspires to become one of the most interesting products in its segment, by equipping a technology that had only been seen so far in much more expensive models.
The Xiaomi Projector 2S debuts automatic omnidirectional image correction
projectors like Samsung The Freestyle offer the possibility of auto correct image, regardless of the direction they are pointing. However, we are talking about a projector whose price close to 1000 euros.
In the case of the new Xiaomi model, we are talking about a device of about 500 euros to change. In addition, it has the ability to project images at maximum Full HD resolutionwith 850 ANSI lumens and support for 100% of the Rec.709 color space.
The correction system implemented by Xiaomi allows the projector automatically recalculate the projection of the image so that it displays correctly at all times, regardless of orientation or where the projector is placed.
Xiaomi has provided its new projector with a Amlogic T982 processor, 16 GB of internal memory and 2 GB of RAM. Equip various systems image enhancement through AI and modes such as MEMC compensation. Your audio system is made up of two 1.75-inch speakers with support for Dolby Atmos. In terms of connectivity, we have one HDMI 2.1 port.
At the moment, the Xiaomi Projector 2 can only be buy in China through YouPin. It is available at a price of 3,199 yuan, about 463 euros to changebut once he gets out of his phase of crowdfundingthe price will increase to 3499 yuan, about 506 euros.