Xiaomi has a mobile that can be yours for only 99 euros
The Chinese smartphone has just what you need and its price makes it very tempting. Are you going to let it go?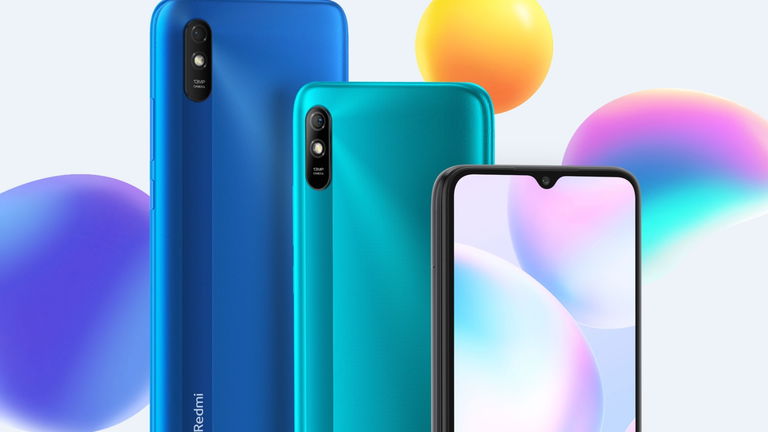 One of the cheapest cell phones Xiaomi low price. you can take the Redmi 9A by less than 100 euros thanks to one of Amazon's offers. We are talking about its global version, which comes with 2 GB of RAM and 32 GB of storage that you can expand. In addition, you will have the possibility of receiving it at home quickly and completely free of charge.
If you are looking for a simple smartphone for basic day-to-day tasks and want to save as much as possible, this offer interests you. The Redmi 9A has just what you need, meets the essentials and is capable of delivering a good experience. For less than 100 euros it is a recommended purchase.
This Xiaomi can not be cheaper
Our chosen one arrives with a 6.53-inch IPS screen and HD + resolution that looks good, you can enjoy your favorite content. It is made of plastic, has a nice design that you can find in various colors. Being simple does not have to be unattractive.
Thanks to MediaTek Helio G25, an octa-core processor, everything will move as it should. You will not have problems to squeeze those applications that you use every day. In this offer they accompany you 2 GB of RAM and 32 GB of storage that you can expand if you need it.
MediaTek Helio G25 Octa core
2 GB of RAM and 32 GB of internal memory
6.53″ HD+ IPS display
5,000 mAh battery with 10W fast charge
3.5mm jack, FM Radio and 13 MP camera
On the back of the Redmi 9A, a single 13 megapixel camera. It behaves well, you can take good pictures considering that we are talking about a mobile of 99 euros. you will also have the possibility to make more than decent selfies with your 5 megapixel front camera.
Inside this Redmi also lives a 5,000 mAh battery that does a great job. You will be able to spend the whole day outside without worries, the Xiaomi mobile will not let you down. We do not forget that it has extras that have disappeared from many devices, such as the headphone jack or FM radio.
The market offers us options as interesting as this one, simple mobiles that meet what we need for very reasonable prices. For less than 100 euros you can get a good smartphone, a device that will accompany you for years and that you can trust. If it sounds good to you, don't think too much about it, the offers are limited.
For you