Why you shouldn't scan any QR code: this is how the reverse QR scam works
QR codes are becoming more and more popular… but you should be careful which ones you scan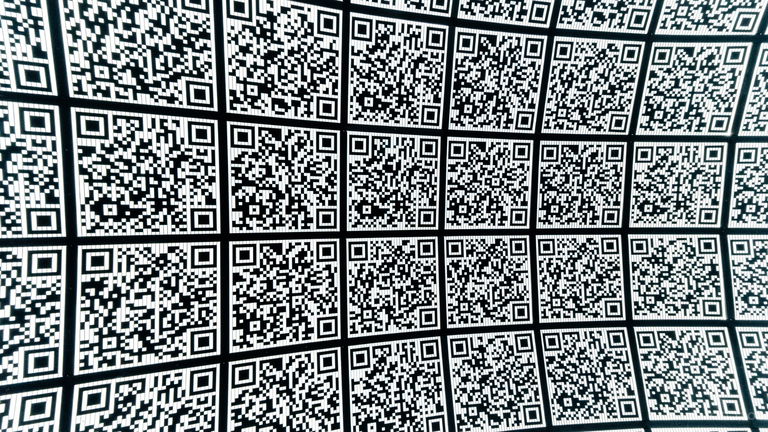 The rise in popularity of QR codes has brought out the not-so-positive aspects of this ancient creation, which dates back to 1994.
And it is that, now that millions of people scan QR codes dailythere are those who have decided to try to take advantage of the situation of fraudulentlythrough what is known as the "Reverse QR scam".
This practice, like count in Sports world, has been detected in Spanish regions such as Seville, and the Civil Guard has already arrested a man for carrying out scams of this type. Let's see what it consists of.
The "Reverse QR" scam: how they can steal your data and your money when you scan a QR code
QR codes can have multiple uses: from go to a web page or open an application when they are scanned, until approve payments. Precisely this last function is the one that the scammer, now arrested, took advantage of.
As detailed in the report, the author of the scam managed to deceive those responsible for a local (a bar, for example), to pay a drink through a QR codesupposedly generated by the bank.
Actually, this code corresponded to a payment request in favor of the scammer. So she would have gotten cheat up to 900 euros.
The @Civil Guard detains a scammer in Mairena del Aljarafe who deceived his victims by applying the new "reverse QR" scam
▶️ Detected for the first time in Seville, with social engineering techniques it intends to steal the personal and banking data of the victims pic.twitter.com/HzQKZ29Rai

— Government Subdelegation in Seville (@SubdeGobSevilla) July 13, 2022
In addition to stealing money, using this technique it would also be possible access certain sensitive data of the victims stored on their devices, which would be shared with attackers at the time of scanning the code.
How to create a QR code with the address of any web page
For that reason, it is recommended be careful with those QR codes that are scanned with the mobile, always reviewing aspects that may reveal a fraudulent code, such as the absence of HTTPS protocol in the link to which it directs, or the use of a suspicious url. Also, it may be a good idea to use apps like Google Lens when scanning the codes, since the Google tool shows a link preview to which the QR code directs us, instead of accessing it without first asking the user.