What a bargain: this Motorola mobile drops 230 euros, with a 108 MP camera and Snapdragon 778G
Get one of the best Motorola phones without paying a lot of money, it has a discount of 230 euros.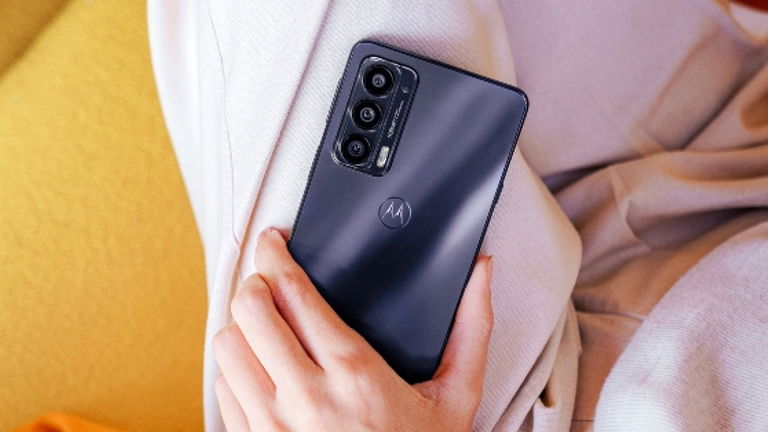 Looking at models from the previous year is always a good strategy to buy good mobile phones without paying so much money. The best example at the moment is the Motorola Edge 20a good mid range mobile that went on the market for 499.99 euros, but now you can buy up to for 230 euros less. Attention, because the Motorola Edge 20 can be yours for only €269 on Amazon.
We are talking about a smartphone with 8GB of RAM and 128GB of storage which has several gems on its technical sheet. The first one is the AMOLED screen with a brutal refresh rate of 144 Hzaccompanied by a processor Qualcomm Snapdragon 778G 5G that unfolds its power under any situation. For you to take the best pictures, this Motorola Edge 20 also equips a 108 MP main camera. The best features and 230 euros discount, what more can we ask for?
Buy the Motorola Edge 20 with a discount of 230 euros
As can be seen in the image above, the Motorola Edge 20 is a smartphone with a beautiful design. In addition to being pretty, it can boast of being a thin and light mobilewith a thickness of 6.99 millimeters and a weight of only 163 grams. If you don't like to "carry" a heavy terminal, this Edge 20 is an ideal purchase.
Among its main assets is also a 6.7-inch AMOLED screenresolution FullHD+ and an impressive refresh rate of 144Hz. In practice, it offers sharp images, with vivid colors and, above all, very fluid. It's here, under the screen, where the fingerprint reader is located to quickly unlock the terminal.
The Motorola Edge 20 offers you a high-level experience for only 269 euros.
The power is provided by the processor Qualcomm Snapdragon 778G, which unfolds all its power to run any application you want to use. Also, has integrated 5G modem, so you can connect to the fastest networks. It comes with Android 11 as the factory operating system, but update is now available android 12. Also, you should know that it offers a very clean version of Android.
Within the specifications sheet of the Motorola Edge 20 it also shines with its own light the main camera 108 MP, which promises to capture highly detailed images with realistic colors. Next to it you can also use a 16 MP ultra wide angle sensor and an 8 MP telephoto lens, confirming that it has a versatile photographic system. If you are interested in selfies, you can use an advanced 32 MP front camera.
Finally, you should know that you have a 4,000mAh battery that will offer you a day of autonomy without many problems. Furthermore, being compatible with 30W fast charge, in about an hour it will be fully charged. The 30W charger is included in the box, you do not have to buy it separately.
In short, the Motorola Edge 20 assures you a first-class experience in exchange for only 269 euros on Amazon. Also, if you are subscribed to Amazon-Primeyou will receive it in a very short time.