This Swiss engineer has put a USB-C connector on an iPhone X, and now also on AirPods headphones
What Apple doesn't do (although it should), as always someone from the community does.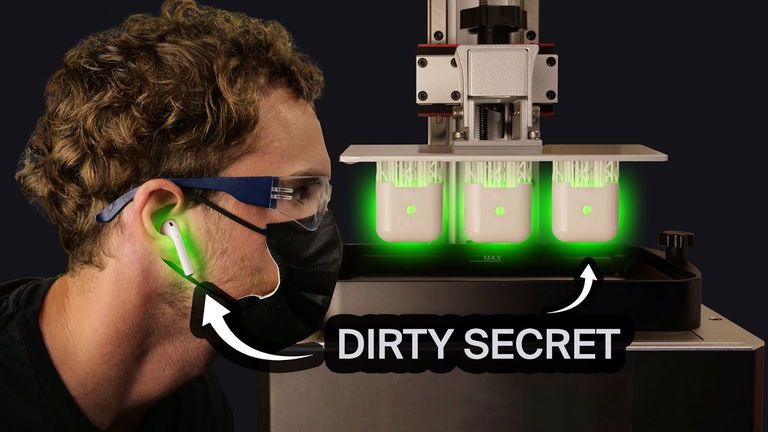 Yesterday we learned that a few former Apple employees are creating the wearables of the future in Humanethough the most interesting thing you are going to see this week related to the Cupertino giant is the work of an unknown engineer named Ken Pilloneland that at this rate will soon cease to be unknown.
In fact, it is that this student of the Master of Robotics at the Federal Institute of Technology in Lausanne, Switzerland, has achieved the feat of successfully modified an iPhone X to add a standard USB-C connector instead of the Lightning from Applea task that has now been extended to the earphones airpods -or rather to its cargo and transport box- just as our colleagues from GSMArena.
It is not the only curious experiment of Pillonel, who also modified a Samsung Galaxy A51 a few months ago to add the connector Lightningsomething that no one has asked about but that the engineer and student wanted to try with projects that were also open, in which offers the community its designs, sketches and materials used so that anyone can demonstrate that any Apple electronic product can use universal connectors no matter how hard Cupertino tries, or the other way around even if no one needs it or wants to try it.
An engineer and Master's student from Switzerland has managed to install USB type-C connectors on an iPhone X and now on some AirPods, demonstrating that Apple, if it wants, can also do it.
Former Apple employees are creating the smartwatch of the future
As you have seen, moreover, the video begins with a bit of teasing courtesy of Applebecause Ken Pillonel comes out talking on the phone with a representative of the Californian firm who tells him, literally, that "it is cheaper to change the casing" in case the port of loading Lightning of the AirPods to be damaged.
Let's get to work, Pillonel himself indicates that AirPods batteries are very easy to find and cheap to replace, although for connector Lightning a donor charging case will indeed be needed as these connectors are not readily available for sale.
So he himself had to build a USB-C connector solution from scratch to be able to adapt including a spare shell since opening the one in the case means breaking it irreparably.
Ken Pillonel's designs, available to those who need them
In its design, care has been taken to provide its new AirPods with a case with modular shell that can be assembled and disassembled, facilitating future maintenance of the connector or batteries. Pillonel's idea is to help prevent planned obsolescence and allow users to take back their AirPods charging cases in case of any problem with the connector or the batteries, hence its development is open source from the beginning.
For now the creator He says he is not sure whether to sell kits of this developmentbut if you are interested in one, you can sign up on your own Web page while Pillonel think whether to produce these DIY packages and at what price could be sold on the Internet.
Whether or not you are a handyman, at least this is interesting as an exercise in design and demonstration that Apple, if it wants, can…
An Android mobile designed by Jony Ive is finally possible