This new Google Photos feature is pure magic: change the color of an object with a touch
Google Photos launches the "Camouflage" function that allows you to change the color of objects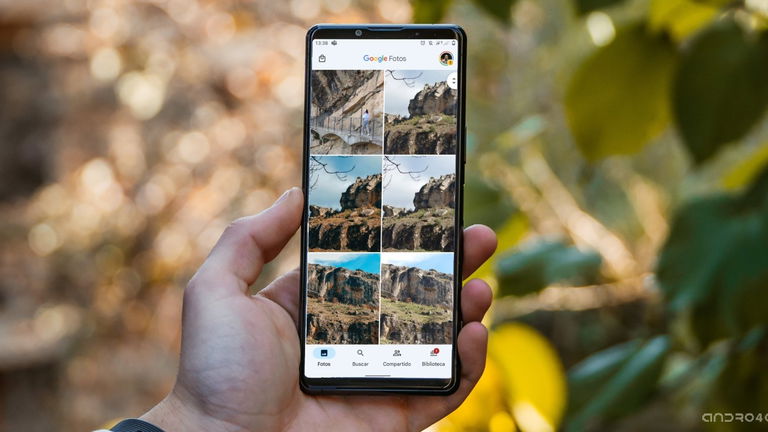 It was announced during presentation of the Google Pixel 6abut the truth is that it went somewhat unnoticed among the barrage of news that the Google I/O 2022. Now the function of change the color of objects is about to come to Google Photos.
This is a new tool integrated within the "Magic Eraser" feature, which Google refers to as "Camouflage". Thanks to her, it is possible reduce saturation of some objects that appear in the photographs, to prevent them from stealing the limelight from what is truly important.
The "camouflage" tool begins to reach Google Photos
Since this is a feature within the "Magic Eraser" of Google Photos, it is very likely that this tool is exclusive to Pixel devicesAt least in the beginning.
Thanks to a tweet posted by Mishaal Rahman, technical editor of esper.iowe have been able to see for the first time the operation of this tool. You can see how, after selecting an object, it is possible to use the camouflage function to desaturate your colors and prevent distractions.
Testing out Magic Eraser's new Camouflage feature, which dulls colors from distracting objects, on a photo of the SpaceX Falcon 9 booster exhibit in Houston. Pretty neat huh? pic.twitter.com/WK7TB97YbW

— Mishaal Rahman (@MishaalRahman) July 18, 2022
At the moment, the function has not begun its deployment, but everything seems to indicate that it will begin to reach Google Photos starting this Thursday, when the global launch of the new Google Pixel 6a is celebrated.
23 tricks to get the most out of Google Photos
Once available, it will begin rolling out to Pixel device users with an update to Google Photos. It's unclear if it will later be available to other Android users who don't have a Pixel.