This high-end Xiaomi has beaten the iPhone 13 Pro Max in DxOMark
The Xiaomi 12S Ultra has a better camera than the iPhone 13 Pro, according to DxO, but it is still not the Xiaomi with the best camera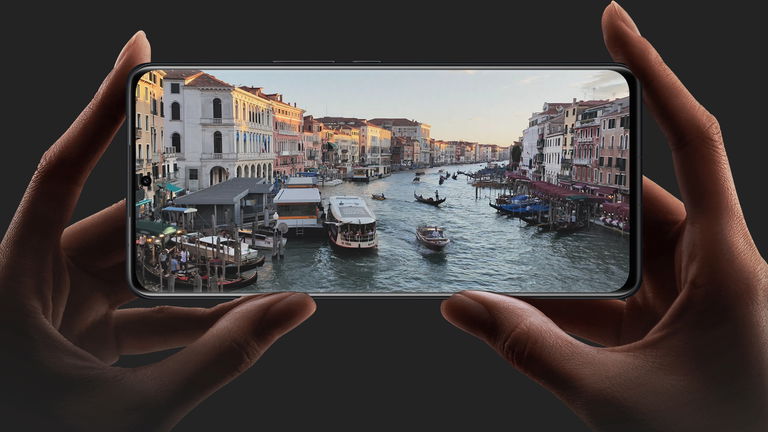 Xiaomi already has two different smartphones in the top 5 of DxOMark photography rankingafter one of his latest releases was able to outperform the iPhone 13 and iPhone 13 Pro Max to be placed in the fifth position.
Its about Xiaomi 12S Ultrathe most advanced flagship of the Pekingese company to date, which after passing through the test table of DxO photography experts, has obtained 138 pointsthus placing it just above the most recent iPhone Pro models.
There is still a Xiaomi mobile with better cameras than the 12S Ultra, according to DxO
It must be remembered that the Xiaomi 12S Ultra is the leader of the Xiaomi's new flagship smartphone familythe first with a camera system developed in collaboration with the photography expert firm, LEICA.
It equips a camera system made up of a Sony IMX989 main sensor of 50 megapixels and 1 inches, and next to it are two 48 megapixel sensors, one associated with an ultra wide angle lens, and the other with a telephoto lens with a five-fold optical zoom.
Such a repertoire of hardware, combined with software designed by LEICA, has served to obtain one of the best scores ever awarded by DxO. In this sense, photography experts highlight the excellent overall image quality in most scenes, accurate color rendering and great performance from the ultra wide angle and zoom sensors.
For all this, the Xiaomi 12S Ultra gets a score of 138 and is placed above the iPhone 13 Pro and iPhone 13 Pro Max, in sixth and seventh position respectively.
However, its high score has not led the Xiaomi 12S Ultra to be the mobile with the best camera, at least according to DxO. With their 143 pointsthe Xiaomi 11Ultra maintains the third position in the ranking, only surpassed by the Huawei P50 Pro Y HONOR Magic4 Ultimate.
details like the lack of consistency between imagesthe lack of quality of some night captures or a preview that is far from the final result are what have distanced the Xiaomi 12S Ultra from the top 3 cameras according to DxO. In any case, it is clear that Xiaomi has a lot to say in the field of mobile photography, even more so now that it has the support of one of the greatest experts in the industry. The same one that made Huawei the queen of mobile photography just a few years ago.