This feature of Android 13 will make your life much easier: activate it like this
Android 13 hides a very useful secret if you frequently use the QR code scanner. We tell you how to activate this function.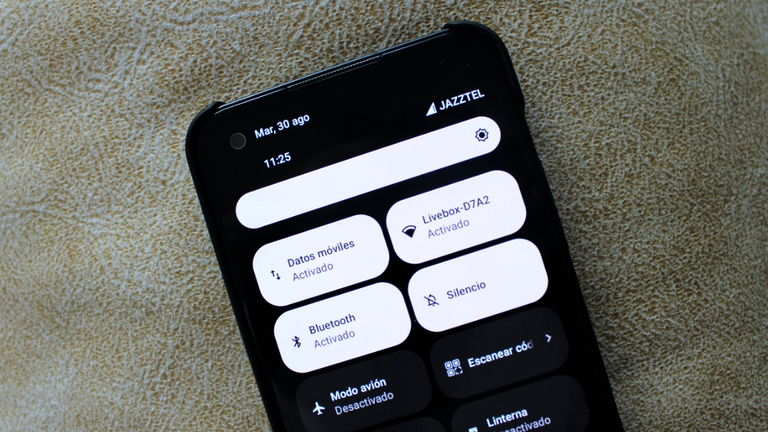 What's new in Android 13 hide a very useful function that will make you life much easier if you frequently use QR codes. Instead of having to open the camera to access the QR code reader, with this novelty you can open the scanner directly from the settings panel that is displayed by sliding your finger from the top of the screen.
Basically what android 13 offers us is a direct access to the QR code reader on your mobile. With just two taps on the screen, you can use this function to read codes in restaurants, public administration offices and even in soft drinks. The usefulness of QR codes has multiplied in recent years, so it is best to have a shortcut to the scanner so you can open it in the blink of an eye. Thanks to Android 13, this is possible. We tell you how to activate this function.
How to have direct access to the QR code reader
QR codes have been much more widely used in recent years, so the best that those responsible for Android have been able to do is adapt the operating system so that accessing the reader is much easier. Thus, when you arrive at a restaurant and have to open the menu through a QR code, you will not have to waste time opening the camera and looking for the reader button. Better still is avoid having to download any application to scan QR codes on Android.
If your mobile has already updated to Android 13, in the settings panel you can find a shortcut to the QR code reader. It may not be natively enabled, so below you will know step by step how you can enable it:
Open the settings panel sliding your finger from the top to the bottom of the screen.
Tap on the edit buttonrepresented by a pencil and located just below the shortcuts.
Look for the shortcut called "QR code scanner" and press on it for a few seconds. without letting go, move it to the top positions so that it appears in the first window.
In this way, just by opening the settings panel, you will find a direct access to the QR code reader of your mobile. Then you just have to tap on the function to open the scanner directly. In total, with just two touches on the screen you can open the tool, much simpler than the process that had to be carried out in previous versions of Android.
Without a doubt, it is appreciated that our mobile natively integrates a QR code reader and that, in addition, allows us to open it quickly and easily. If you are one of those who find these codes on a regular basis, do not hesitate to activate this function, it will make your life so much easier.
As we have mentioned, this function is available for mobiles that receive the new version of the operating system. If you don't know if yours will be one of the lucky ones, you can consult the list of phones that will update to Android 13.