This acclaimed series is my recommendation for this weekend: it will make you laugh and cry at the same time
If you have free time this weekend and you want to invest it in a good series, let me recommend the latest series that has conquered me.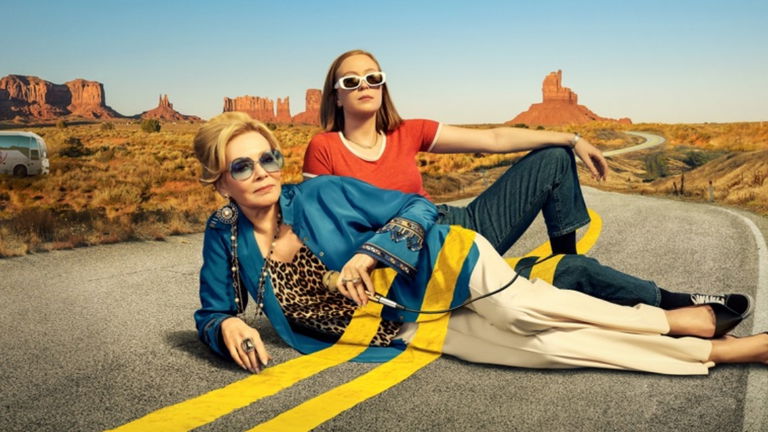 "Euphoria", "Succesion", "The Handmaid's Tale" or "Game of Thrones" are some of the most popular series on the HBO Max catalogbut the streaming platform also keeps a jewel that I recently discovered and that, without a doubt, I want to recommend you. If you want to watch a good series this weekend, but you don't know which one, you should Give Hacks a Chance, a Critically Acclaimed Comedy that will make you laugh and cry at the same time.
I started watching this series without high expectations, letting myself be carried away by the good opinions I read on social networks. However, after the first chapter I was already inside the story and totally trapped by its two protagonists: Deborah Vance (Jean Smart) and Ava Daniels (Hannah Einbinder). At the moment, there is two seasons available on HBO Maxa platform to which you can easily subscribe if you are not yet one of its users.
"Hacks", the series you can't miss on HBO Max
Before starting "Hacks", I knew that it was a comedy series that I had already received Multiple Emmy Award Nominations. However, I didn't want to read much more to let myself be surprised by his story. I'm not going to lie to you, I don't usually watch many comedies and I thought I was going to abandon the viewing after a few chapters. Nothing is further from reality, well I ended up watching both seasons in full in just a few days.
"Hacks" is a series starring the character of Deborah Vance (Jean Smart), a comedy diva that he has to revamp his scripts to stay relevant and not miss out on performances at one of the biggest theaters in Las Vegas. To get it, will have the help of Ava Daniels (Hannah Einbinder), a young unemployed comedy writer who has a hard time finding work after posting a controversial message on Twitter.
Vance and Daniel start working together to get some fresher scripts continue to attract public attention. However, they will not have it easy, as their differences are notable. Under this premise, "Hacks" develops a story that makes you laugh as much as tearssometimes at the same time.
It is true that it stands out as a comedy, but its creators (Jen Statsky, Paul W. Downs and Lucia Aniello) know treat personal relationships with great delicacy between the different characters to show those emotions that reside in them. Beyond the two protagonists, the secondary characters of "Hacks" also have interesting plots that keep us glued to the screen.
To avoid getting into the dreaded spoilers, I don't want to tell you more about the history of this magnificent series, I can only ask you to give it a chance. once you're inside, you won't be able to stop watching it. It doesn't take long, because it hardly has 2 seasons of 10 and 8 chapters respectively, each of them with a approximate duration of 30 minutes.
If the subscription to HBO Max is worth it, it is undoubtedly for series like these. If you are not yet subscribed, we remind you that you can do it for a monthly price of 8.99 euros or paying the annual fee of 69.99 euros.