These bone conduction headphones with Bluetooth 5.2 will be your best companions for sports
HAYLOU has headphones at the most affordable prices: PurFree bone conduction sports headphones with Bluetooth 5.2 on sale.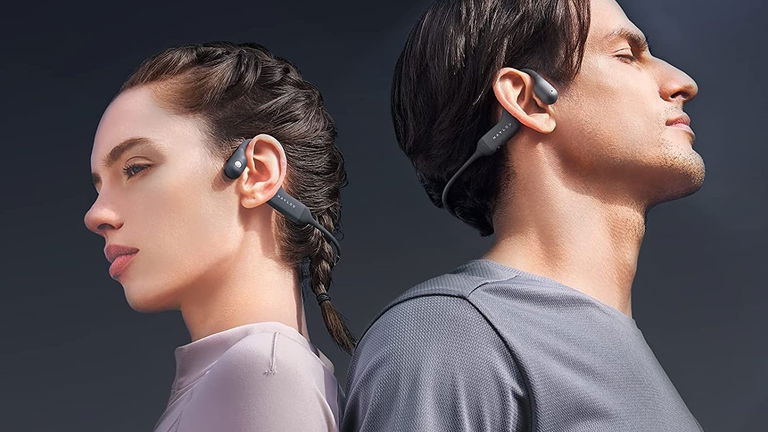 Are you one of those who fully enjoy playing sports with music? Sure you have some headphones, but what you really need, if you don't already have them, are a pair of wireless, bone conduction, waterproof headphones that give you total freedom of movement. It is true that there are many recognized and renowned brands in the world of sound, but it is true that many of them inflate their prices just for the luxury. However, the world is full of technology and every day new brands appear on the market, so it is no longer impossible to find options with great benefits and at the most affordable prices.
The sports headphones HAYLOU PurFreethey are as good as many copies of the best brands, but you can buy them at a much lower price and thanks to them you can enjoy high quality sound and bone conduction, this with the aim of having a healthier ear canal. So, if you have wired headphones or want to renew your sports headphones, this offer will come in handy, since in addition to having a lower price than others on Amazon, right now you can take advantage of the 20 euro discount promotion which is applied directly to the price of the product and also, you can add a coupon with 15 euros more discountto obtain it it is only necessary to select the option: "Apply €15 coupon". These HAYLOU PurFree can be yours for only 74.99 euroswithout a doubt an offer that you cannot miss, if you want greater comfort when doing sports and taking care of your hearing system.
Buy the HAYLOU PurFree for only 74.99 euros
Buy the HAYLOU PurFree at a minimum price
The HAYLOU PurFree promise great sound quality and open listening bone conduction to completely forget about the discomfort of inserting the headphones into the ear canal. This will completely improve your experience when listening to music, since in addition to transmit sound through the bones of the ear, helps avoid various hygiene problems caused by sweat and its obstruction by the earphones when doing sports. This type of bone conduction works with vibrations that transmit sound through the cheekbone and go directly to the inner ear, generating a superior audio experience.
HAYLOU PurFree headphones feature IP67 waterproof and dustproof rating, are made of titanium alloy, which makes them extremely resistant and also very pleasant when in contact with the skin. In addition, they are very easy to connect, thanks to their State-of-the-art Bluetooth 5.2 and Qualcomm QCC3044 chip that it incorporates, as well as a dual device connection.
Dual microphone noise cancellation and CVC call noise cancellation will let you reduce outside noise intelligentlyto hear clearly and be heard by others on any call, no matter where you are.
Buy the HAYLOU PurFree for only 74.99 euros
These HAYLOU PurFree arrive with magnetic fast charge that allows you to fully charge them in 1.5 hours, to obtain 8 hours of non-stop music. And if you're in a hurry, don't worry, with only 10 minutes of chargingthese headphones will accompany you up to 2 hours. definitely the HAYLOU PurFree sports headphones They are ideal for those who want enjoy sport and take care of your earswithout sacrificing sound quality and with an irresistible price.