These are the Xiaomi phones that could update to MIUI 14
The new version of Xiaomi's customization layer, MIUI 14, is about to arrive. Find out if your mobile is among the possible models that will receive it.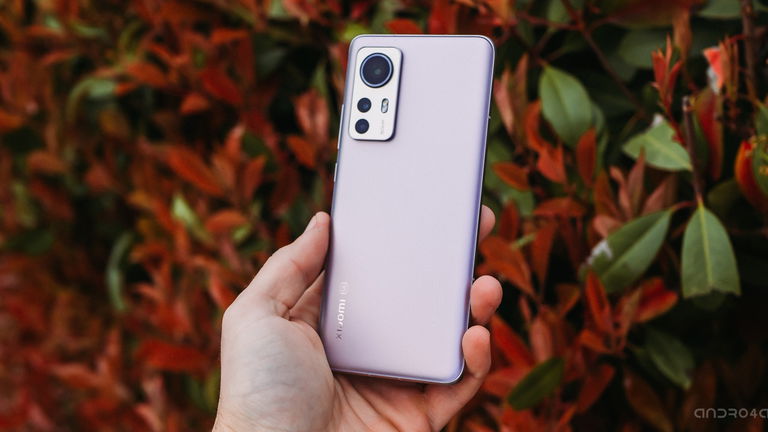 There are still a few months to know what's new in MIUI 14, the new version of Xiaomi's customization layer. This version, which will be based on android 13will reach a crowd of Xiaomi phones that are not confirmed yet. Nevertheless, since Xiaomiui have dared to create a list of possible Xiaomi phones that will receive MIUI 14 in the future.
Analyzing Xiaomi's update policy, this website has divided the firm's smartphone catalog between models that will receive the new update and models that will not. It is true that we cannot take this list of Xiaomiui as if it were the absolute truth, but yes it seems that it will be very similar to the official one that Xiaomi should share soon.
These Xiaomi phones could update to MIUI 14
As reported from Xiaomiuithe Chinese manufacturer has decided that the mobiles they have android 12 as operating system will receive the update to MIUI 14. On the other side are Xiaomi smartphones that have upgraded to Android 11as these supposedly will not have the new version of the customization layer.
Considering this information, Xiaomiui has drawn up a list of possible phones that will update to MIUI 14. Next, we show you the list divided into the different families of the brand: Xiaomi, Redmi and POCO.
Xiaomi
Xiaomi 13 Pro
Xiaomi 13
Xiaomi 12
Xiaomi 12 Pro
Xiaomi 12X
Xiaomi 12Ultra
Xiaomi 12S
Xiaomi 12S Pro
Xiaomi 12S Pro Dimension Edition
Xiaomi 12Lite
Xiaomi 12T
Xiaomi 12T Pro
Xiaomi 11T
Xiaomi 11T Pro
Xiaomi Mi 11 Lite 4G
Xiaomi Mi 11 Lite 5G
Xiaomi 11 Lite 5G NE
Xiaomi Mi 11 LE
Xiaomi Mi 11
Xiaomi Mi 11i
Xiaomi 11i
Xiaomi 11i Hypercharge
Xiaomi Mi 11 Ultra
Xiaomi Mi 11 Pro
Xiaomi Mi 11X
Xiaomi Mi 11X Pro
Xiaomi MIX 4
Xiaomi MIX FOLD
Xiaomi MIX FOLD 2
Xiaomi Civic
Xiaomi Civic 1S
Xiaomi MiNote 10 Lite
Xiaomi Mi 10
Xiaomi Mi 10i 5G
Xiaomi Mi 10S
Xiaomi Mi 10 Pro
Xiaomi Mi 10 Lite
Xiaomi Mi 10 Lite Zoom
Xiaomi Mi 10 Ultra
Xiaomi Mi 10T
Xiaomi Mi 10T Pro
Xiaomi Mi 10T Lite
XiaomiPad 5
Xiaomi Pad 5 Pro
Xiaomi Pad 5 Pro 5G
redmi
Redmi Note 11
Redmi Note 11 5G
Redmi Note 11SE
Redmi Note 11 4G
Redmi Note 11T 5G
Redmi Note 11 Pro
Redmi Note 11 Pro+ 5G
Redmi Note 11S
Redmi Note 11S 5G
Redmi Note 11 Pro
Redmi Note 11 Pro 5G
Redmi Note 10 Pro
Redmi Note 10 Pro Max
Redmi Note 10
Redmi Note 10S
Redmi Note 10 Lite
Redmi Note 10 5G
Redmi Note 10T 5G
Redmi Note 10T Japan
Redmi Note 10 Pro 5G
Redmi Note 9 4G
Redmi Note 9 5G
Redmi Note 9T 5G
Redmi Note 9 Pro 5G
Redmi K50
Redmi K50 Pro
Redmi K50 Gaming
Redmi K50i
Redmi K50i Pro
Redmi K50S
Redmi K50S Pro
Redmi K40S
Redmi K40 Pro
Redmi K40 Pro+
Redmi K40
Redmi K40 Gaming
Redmi K30S Ultra
Redmi K30 Ultra
Redmi K30 4G
Redmi K30 Pro
Redmi Note 8 (2021)
Redmi 10C
Redmi 10A
Redmi 10 Power
redmi 10
Redmi 10 5G
Redmi 10 Prime+ 5G
Redmi 10 (India)
Redmi 10 Prime
Redmi 10 Prime 2022
Redmi 10 2022
Redmi 9T
Redmi 9 Power
Redmi Note 11E
Redmi Note 11E Pro
Redmi Note 11T Pro
Redmi Note 11T Pro+
LITTLE BIT
LITTLE M2
POCO M2 Reloaded
LITTLE M3
POCO M4 Pro 4G
LITTLE M4 5G
LITTLE M5
LITTLE M5s
POCO X4 Pro 5G
POCO M2 Pro
POCO M4 Pro 5G
POCO M3 Pro 5G
POCO X3 NFC
LITTLE X3
POCO X3 Pro
POCO X3 GT
POCO X4 GT
LITTLE F4
LITTLE F3
LITTLE F3 GT
LITTLE C40
LITTLE C40+
As you can see, this list includes some terminals that have not yet been released, such as the future Xiaomi 13 and Xiaomi 13 Pro. Of course, it is understood that these Xiaomi flagship killers will have MIUI 14. If your signature terminal is on this list, it is more than possible that you will also receive the news of the customization layer in the coming months.
As we mentioned at the beginning, the experts of Xiaomiui have also created a list of possible Xiaomi phones that will not update to MIUI 14. Is the next:
My 9 / 9 SE / 9 Lite / 9 Pro
My 9T / My 9T Pro
My CC9 / My CC9 Meitu
Redmi K20 / K20 Pro / K20 Pro Premium
Redmi 10X 4G / 10X 5G / 10X Pro
Redmi Note 9 / Note 9S / Note 9 Pro / Note 9 Pro Max
Redmi Note 8 / Note 8T / Note 8 Pro
Redmi 9/ 9A / 9AT / 9i / 9C
LITTLE C3 / C31
Keep in mind that these lists belong only to some assumptions of the media, so it is possible that they have some flaws. For now, we can only wait for Xiaomi to present MIUI 14 and, this time yes, let's meet officially which phones will receive the update.