The spectacular images of the James Webb are perfect to use as a wallpaper: download them here
Download the first images captured by the Jamess Web Space Telescope and use them as your mobile wallpaper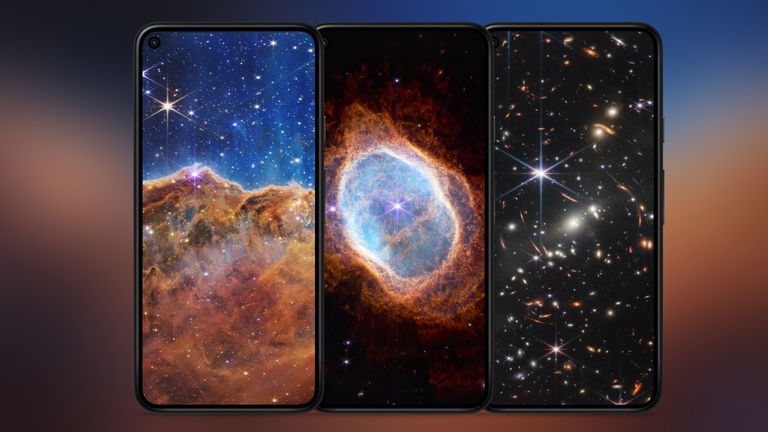 Last Tuesday, July 12, was a historic day. And no, it was for the presentation of a certain mobile with a transparent design and with "little lights". Actually, it was because, for the first time, we were able to see Images captured by the James Webb Space Telescopereleased on December 25, 2021.
These images, shared by NASAhave allowed us to take a look at different zones of space with the greatest clarity we have experienced to date. Y, you know what? Photos are perfect to use as wallpaper of your mobile.
Download Jamess Webb Space Telescope photos at full resolution
NASA gives the possibility of download the images at the highest possible resolution, in files whose weight can exceed 100 MB in some cases. However, there is also the option of download slightly compressed versions much lighter, and perfect to be used as a wallpaper.
The best wallpapers for your mobile
All the photographs, as well as some interesting infographics and diagrams, are available at the space telescope websitewhere a gallery has been enabled with all the files, including the deepest picture of the universe ever made, to which Google has dedicated a "Doodle" in its search engine. Next, we leave some samples of images that you will be able to find on that page:
For download the images at full resolutionyou should go to the Jamess Web Space Telescope website and open the image you want to download. Once there, you just have to go to the "Download Options" section and choose the file type and format you want to download, either TIF or PNG.