The Samsung Galaxy S21 are updated to Android 13 with One UI 5.0 Beta
This update is coming to UK Samsung Galaxy S21, Galaxy S21+ and Galaxy S21 Ultra with firmware version G99xBXXU5ZVHE.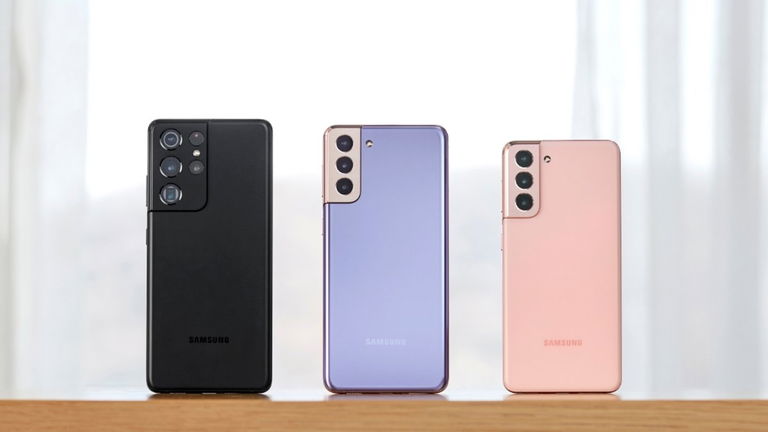 Samsung has started to release the One UI 5.0 Beta update based on android 13 in its high-end terminals and after arrive, recently, at the Galaxy S22now it is the turn of its 2021 flagships.
Thus, just as They confirm us from the specialized medium SamMobilethe Korean giant has begun to deploy the update to Android 13 with OneUI 5.0 Beta on the Samsung Galaxy S21.
Android 13 comes to the Galaxy S21 with One UI 5.0 Beta
The update to Android 13 with One UI 5.0 Beta is coming to the Samsung Galaxy S21, Galaxy S21+ and Galaxy S21 Ultra from the UK with firmware version G99xBXXU5ZVHE and has a download size of 1957.47 MB.
This new software version includes a large number of new features, among which we must highlight a new improved color palette to customize the user interfacestacked widgets, separate wallpapers for each contact and the ability to configure the language of each application.
This update also gives you the option to edit lock screen wallpaper collectioncustomize Samsung keyboard space bar row and extract text from images or directly through the camera. In addition, the Korean firm has improved notification layout and quick settingsthe Samsung DeX interface with new gestures and physical keyboard shortcuts, and search within the My Files app, as you can now search for information within images and documents.
With this new firmware version, the Samsung camera app has improved Stories, filters and has simplified certain tasks such as zoom with one fingerto return to Photo mode and to use the telephoto camera in Food mode.
This new Android 13 feature keeps your private data safe
If you have one of the Galaxy S21 series terminals and want to update your device to Android 13 with One UI 5.0 Beta, you just have to install Samsung Members appwhose direct download link we leave you under these lines, log in with your Samsung account and click on the One UI 5.0 Beta program banner to register your device.
For you