The next version of Android will support satellite connection: why is it important?
Initially, the satellite connection will be aimed at making emergency calls and sending messages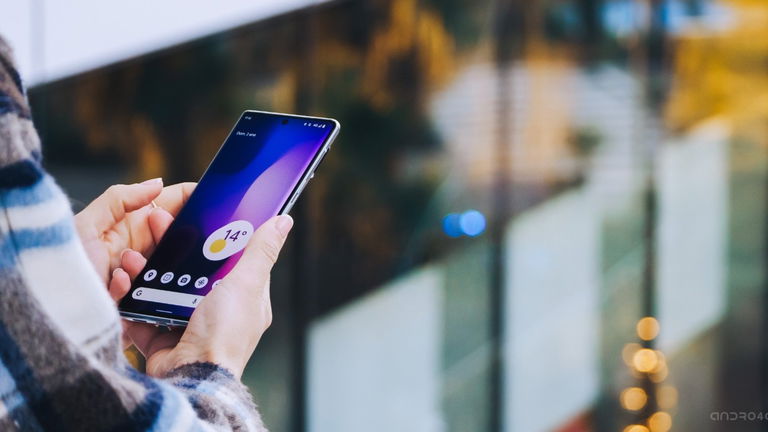 With android 13 still in the process of beginning to reach the first devices, Google is already thinking about the next major OS update which should arrive at the end of the summer of next year 2023. Just a few days ago we talked about the first beta version of Android 14 and its possible arrival dateand now we have been able to meet one of the most important news which will introduce the new version of the system.
This novelty has been confirmed by the Hiroshi Lockheimer, Vice President Ssnior at Google and one of the main responsible for Android, Chrome, Chrome OS, Play and Photos. It is the arrival of support for satellite connections to smartphones.
Satellite connections on smartphones thanks to Android 14
Lockheimer recalls the difficulties that the original Android development team ran into in getting 3G and WiFi connections to work on the HTC Dream or Google G1the first commercialized Android smartphone, and admits his fascination with the ability to bring to today's smartphones the ability to connect to satellites.
So confirm that the next version of Android will incorporate support for this type of satellite connection. We know, therefore, that Android 14 will have this functionality.
Wild to think about user experiences for phones that can connect to satellites. When we launched G1 in '08 it was a stretch to get 3G + Wifi working. Now we're designing for satellites. Cool! Excited to support our partners in enabling all of this in the next version of Android!

— Hiroshi Lockheimer (@lockheimer) September 1, 2022
To be able to use this type of connection, it will be necessary to depend on the operators and their decision to incorporate this type of network. In that sense, the American operator T-Mobile has reached an agreement with SpaceX to offer satellite connections to its smartphone users.
The great advantage of this type of connection lies in its ability to enable a new communications path that, although it will offer a lower speed than that of mobile networks and WiFi, with between 2 and 4 megabit per area covered, it can be used in emergency situationsor in those areas without coverage when it is necessary to communicate with other people.
In this sense, the first operators to give way to satellite connections plan to support voice calls and text messagesand even considers the possibility of providing support for popular messaging appsamong which would be WhatsApp.
Everything seems to indicate that 2023 will be the year in which satellite connections on smartphones will begin to gain strength. The new generation of iPhone is expected to include support for this type of connection, and Android smartphones updated to Android 14 will also benefit from the measure. It remains, therefore, to wait for the operators to begin to pave the way to enhance its implementation.