The new Google Chrome icon could have been very different from the one you know today
The Google Chrome icon completely changed just a few months ago, but it could have been a lot different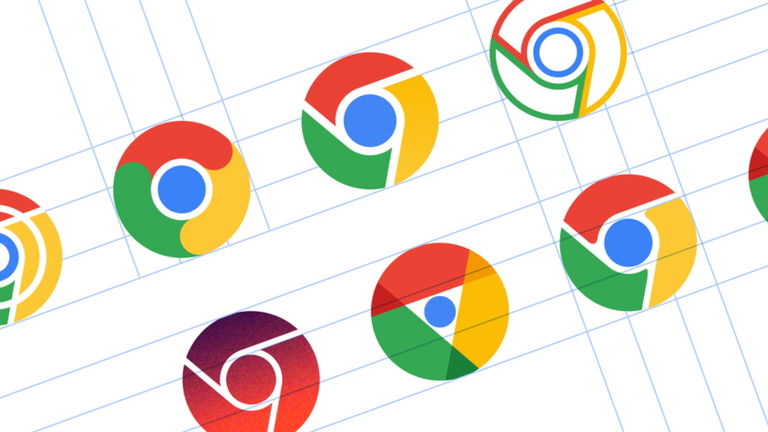 The Chrome version 100, released in early 2022introduced a bunch of big changes to the browser, including a new icon for the app. The icon change was a particularly important moment for Google, as it was the first time Chrome changed its image in almost a decade.
And, of course, before opting for the new image, Google carried out various tests and made dozens of sketches, until finally choosing the definitive icon that we can see today on the home screen of millions of people around the world.
How to access Chrome flags on Android and activate hidden features
Now the company wanted tell us more about the process of designing this new icon, explaining that Chrome could have had a very different icon than the one you know.
The goal was to create a fully responsive Chrome icon
When starting to develop the new browser icon, Google set itself the goal of making the new version more adaptableand the icon would feel "native" regardless of device or operating system.
Ultimately, Google settled on a icon with subtle changes compared to the previous version, which eliminated the shadows, refined the proportions and made the colors more striking, with the aim of adapting to the current Google style lines.
We also realized that placing certain shades of green and red next to each other created an unpleasant "glow" between the two colors, so we introduced a very subtle gradient to the main icon to make it easier on the eyes in comparison. with the use of flat colors. We then create OS-specific customizations. We wanted the icons to be recognizable for Chrome, but also well-crafted for each operating system.
Google Chrome 103 is now available to everyone with all these changes
However, during the design process there was also room for innovation. Thomas Messenger, a designer on the Google team, explains that all kinds of ideas were experimented with, from softening the corners, trying different geometries or adding separation between colors. Google itself shows us some of the options that the members of the design team proposed:
Ultimately, the company decided not to deviate too much from familiar proportions, shapes, and colors, opting instead to use a icon that introduced very subtle changes compared to the previous version. However, Google does not close the door to the possibility of add in the futurethe option to use the original Chrome icon.