The most recommended and best value cheap GoPro has a great price and dozens of accessories
Record your adventures, trips to the sea in the best possible quality and with spare batteries.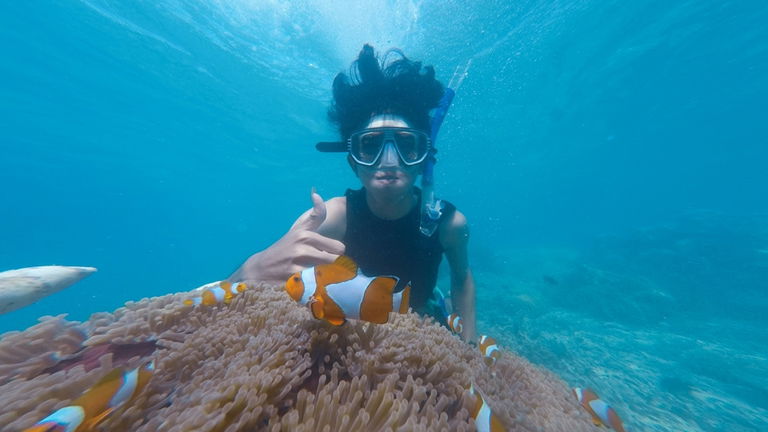 In the field of sports cameras GoPro, and later Insta360, have the battle won when it comes to the best possible quality. However, as in each segment, there are many manufacturers that specialize in dealing with the public that is looking for a quality similar to GoPro, but paying much less for it. This is the case of AKASO, a sports gadget firm what's wrong with it the V50 Pro for about 120 euros that I recommend you.
It is a camera with 4K recording, but, as in these cases, I do not recommend using the highest possible recording quality (I only recommend it on GoPro or Insta360). This is for the performance and battery of the camera. It's like buying a $300 4K TV and expecting it to look the same as a $2,000 OLED TV. It is better to err on the side of caution lower the recording resolution to 1080p and 60 fpsand achieve more than optimal results.
Get the most versatile and cheapest sports camera
With this AKASO sports camera you can record under water, in the rain, in low light situations and under sunlight. It is also highly recommended for moving scenes such as sports races, soccer plays, or stunts with a skateboard. I usually use my sports camera almost exclusively to record underwater in the sea. Once the recording is finished, I recommend give him a bath with fresh water (from the tap or bottle), to remove sea salt, often causes long-term damage.
And it is that these cameras, although they are designed to record underwater and high speedsthey also have a good photo sensor of 20 megapixels that allows you to take snapshots on the move without problem. we have one 2 inch touch screen in high resolution from which to manage everything. The electronic stabilization picture quality is fantastic, so you'll get stable videos and photos without blurring.
A sports camera is enjoyed in summer more than in winter.
The V50 Pro camera is accompanied by a pack of accessories for all kinds of situations: remote control, battery charger, 2 spare batteries, waterproof case, various straps and cables, as well as a large number of threads and hooks for bike frames, helmets, backpacks and tripods. He lacks nothing. I recommend that, if you buy this sports camera or another, you get one micro SD card of class 10 and with the indicative U3this type of card will perform much better and will force the camera less.
This camera has a underwater mode with which filters blue light to get some shots with less bluish colors as usually happens. It is submersible up to 30 meters deep, so you can use it to swim, snorkel or for your diving baptism. For about 120 euros you will not see something as good in the field of sports cameras with the possibility of recording in 4K at 30 fps. It is not a GoPro Hero10 Black which records in 5.3K at 60fps, but to cost 4 times less it makes a great role for most people who use a camera of this style in amateur mode.