The camera of your Samsung Galaxy S22 is going to be updated with all these news
The Galaxy S22 cameras are updated with new features such as the ability to record videos in hyperlapse mode with the telephoto camera or improvements in QR code scanning, video stabilization and HDR.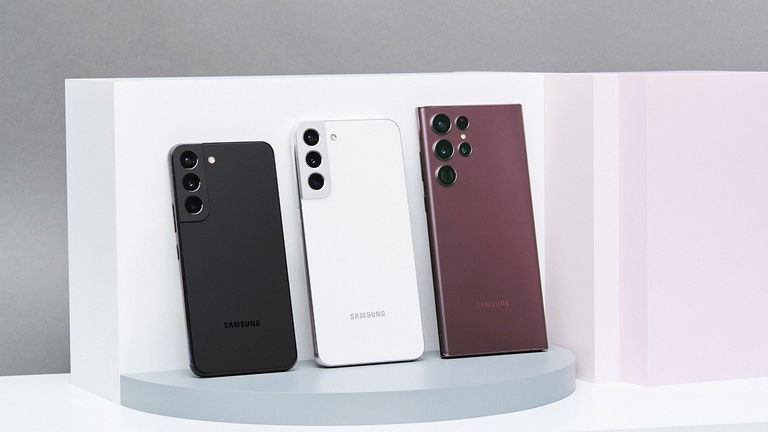 Samsung presented Galaxy S22 serieswhich is made up of the Galaxy S22, Galaxy S22+ Y Samsung Galaxy S22 Ultraat the beginning of the year, and this one arrived with a series of improvements in their cameras that recently landed in other terminals of the Korean brand.
Well now Samsung just announced that will update the cameras of the Galaxy S22 with a series of novelties that we will detail below.
Video recording in hyperlapse mode with the telephoto camera
One of the main novelties included in this update of the cameras of the Samsung Galaxy S22 is the possibility of recording videos in hyperlapse mode with the 3x telephoto camerasince until now this mode was only compatible with the main camera and the wide angle.
This new photography mode, which has been baptized as "Astro Hyperlapse" still in development but Coming soon to the Samsung Galaxy S22, Galaxy S22+ and Galaxy S22 Ultra. Thanks to this new mode, you can take high-quality photos of the night sky.
QR code scanning improvements
With this update, Samsung also improves the QR code scanning function, as now the scanning area is widerwhich makes the scanning process even faster, and will give you the option to tap to scan if the app can't find the QR code on its own.
In addition, this new software version of the Galaxy S22 cameras also fixes a QR code scanning bug due to which you couldn't rescan a QR code once you had previously dismissed itsomething that you can do thanks to this new update.
Improved video stabilization, AI performance optimization, and improvements to HDR and night mode
Finally, this update of the cameras of the Galaxy S22 also improves stabilization and image quality in videosthe operation of HDR and color reproduction in Photo mode and optimizes memory usage and AI performance in Photo, Night and Video modes.
For you