The best-selling tablet today costs 299 euros on sale and unfortunately it is not Android
Power, durability, and stability are what the latest Apple iPad stands for.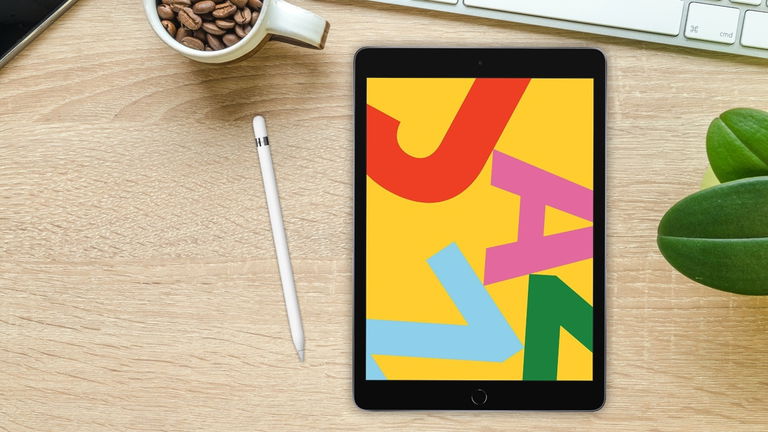 In the field of tabletsand although Xiaomi, HUAWEI and Samsung put all the meat on the grill, Apple still the queen, from the first iPad model. For this reason, and because we want you to have the best at the best price, we have come across the 2021 iPad 10.2″ in space gray that has faded to the 389 €299.
It's almost 100 euro discount compared to its official price. The offer is on Amazon Italyif you are a user of Amazon-Prime you have the same advantages as in Spain, although shipping will cost you about 7 euros nothing more. Even so, we talk about paying almost 50 euros less than if you bought it on Amazon Spain (€349). This is the tablet with the best quality-price-performance ratio of the market, and I have no doubts.
Buy a latest generation iPad for 299 euros
When you first hold this 2021 iPad in your hands you realize what a good product it is, that what you pay for an Apple device is ultimately 100% justified. This tablet is premium, Constructed of high-strength aluminum alloy to abrasion, with a beautiful and superb space gray color at the same time. We have two stereo speakers with a great sound, two microphones to improve video recording and video calls, and a Jack port for headphones.
Inside we have the Apple A13 Bionic CPU of 7 nm that runs at 2.65 GHz, together with the Apple A13 graphics chip, 3GB of RAM and 64GB of storage internal not expandable. The hardware of this iPad is very powerful, reaching 515,000 points in the Antutu performance test, a very high figure considering that we are dealing with a tablet. The body of this tablet has only 7.5mm thick and a weight of 487 grams, very successful considering its 10.2-inch panel.
Using the iPad on a day-to-day basis is best for quick and easy tasks like sending emails, browsing, or editing documents.
The screen of this iPad has nothing to envy to others in the Android market that are torn between Full HD and 2K. This iPad mounts an IPS panel of 10.2 inches with Full HD + resolution (2160 x 1620), you won't see a pixel on the screen. Have a 500 nits typical brightness, and scratch-resistant glass. The fingerprint reader (Touch ID) we have it on the lower physical button and not on the screen as in Android mobiles. This iPad comes with iPad OS 15 pre-installed and with updates scheduled for several more years.
It is not a tablet that takes bad photos, we have on its back a simple 8 MP lens and in front of another 12 MP that is appreciated for the quality of the calls that we can make through Face Time or another app dedicated to this type of calls. In connectivity we have WiFi 5, Bluetooth 4.2 and 3.5mm Jack port. And if we look at its battery, it reaches 8,686 mAh and could last us more than a week without charging because the use that we usually give it is not as pronounced as with a laptop or a mobile.