The 5 best websites to create your own avatar
Create your avatar and give your profiles on social networks a greater personality with these 5 websites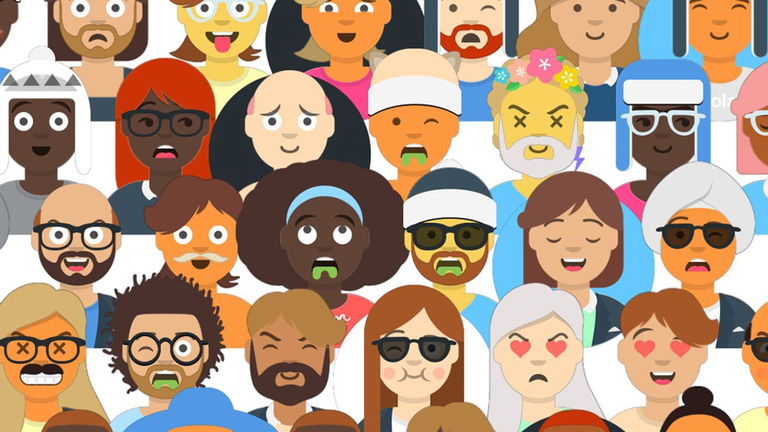 Many times we do not want to place a photo of us in the profile of some social network, since it is the photo that everyone can see even without being our friends or contacts. For this reason, a good option is create an animated avatar of ourselvesand here we are going to leave you 5 excellent web pages to do it.
Top of the best websites to make your own avatar
These 5 websites will allow you to create the best avatars that will make your profiles stand out in the different social networks. Although, you must remember that there are also applications to create an avatarso if you don't mind installing a new app on your mobile, this could be another excellent option.
Avachara
Avachara is one of the web pages that has more options to create an avatarsince it has different categories such as, AnimeGirl, Potrait, ChildBaby, CharaToon, Wedding Card, CharaSelf, among other. Each category allows you to choose different facial features, bodies, and types of clothing that will make your avatar unique.
southpark.lat
If you are a fan of South Park, you will love this option, since you can create your own character from the series to your liking. It has many options to customize your character, especially in clothes, because you can add hats, necklaces, glasses, a mobile phone in your hand and much more. You can even choose the background that the avatar will have and some phrase to use it as a meme. Surely you will achieve a result that you will love if you take the time to make your avatar.
Create your avatar
This is one of the easiest websites to create a personalized avatar. You don't need to register or pay anything to download your creation, simply go to the web, choose your genre, and start changing all the details you want. You can make many modifications such as, color, skin, face shape, eyes, ears, nose, mouth, beard, clothes, type of face, among others.
kawaii avatar
Any fan of anime has dreamed of having their own avatar with this particular animation, and on this website you can do it. Although we must say that Avatar Kawaii does not have many options to customize your avatar, you can achieve a pretty good result, if you know how to combine all the options that are available. You can too learn to draw your own anime character with these appsand so create your avatar as you wish.
toon me
Toonme is a website that, like these 7 applications, allows you to convert photos into drawings or caricatureswith hundreds of different results that you can get.
The best thing about this website is that you only have to upload the photo of your choice and choose the style you want to give it to create your avatar or caricature. Definitely it's a very fun website in which you will want to explore all its options.