So you can know if your Facebook account has been hacked, even if you no longer use it
There are several details that you need to keep in mind to confirm if your Facebook account has been hacked. In addition, we also explain how you can recover it.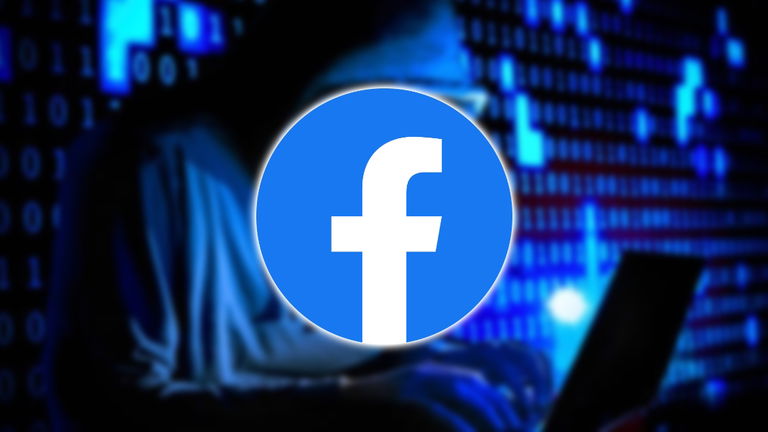 In this article we explain how can you know if your account Facebook has been hacked, you only have to look at 5 details to confirm it. Whether or not you're a frequent Facebook user, the best thing you can do is protect your account safely so prevent all the personal and private data you store in it from reaching unwanted hands.
As usual, the alarms turn on when you see unusual activity on your account, for example, with publications that you know you have not written. However, there are 5 specific things you can look for to confirm that other people have access to your account, and then proceed to recover it with the help of Facebook. Next, we explain how to know if your Facebook account has been hacked and what you should do to recover it.
How to know if your Facebook account has been hacked
Your Facebook account can contain information as important as your email address, your phone numberimages and also private conversations that you have maintained through Facebook Messenger. Therefore, so that these data are only in your possession, it is important that quickly detect if your account has been hacked. These 5 signs are key
Your contact information has been modified
A section that can quickly reveal that someone else has access to your user is the general account settings. This section displays data such as your name, your contact and your username. If you enter and see that any of these sections has been modified, you will know that your account has been hacked.
To access this section, you just have to enter Settings and privacy > Settings > General.
Messages on your wall and in Messenger that you have not published
Seeing that there are messages on your wall that you have not published is the main signal that sets off all your alarms. This may be because you have given an app or game permission to post to your wall, or because other people have managed to access your profile without you realizing it.
Besides, you can also Check your conversations on Facebook Messenger to find out if potential attackers have sent messages on your behalf. In short, any posting of content that you have not made is enough to confirm that you do not have full control of your account.
6 applications to use Facebook on Android without going through the official app
Unusual message notifications
The notifications you access through the bell button they can also reveal to you that your Facebook account has been hacked. Typically, you're used to seeing notices that someone has written on your wall, shared your post, or updated their profile picture.
In this case, the important thing is that you pay attention to the notifications that Facebook sends you. For example, it can notify you that have you tried to log in from another country or what the file with all your information is ready to download. If you have not requested any of this, you will know that it has been another person who has investigated your account to get hold of your data.
Checking the login history
If you have ever investigated the configuration options that Facebook offers you, you will know that it has a section that informs you about the devices you're signed in on. Without a doubt, this is another place you should visit if you want to confirm that someone has hacked your Facebook account.
Go into Settings and privacy > Settings > Security and login. Once inside, in the section "Where have you logged in" you will be able to see all the devices in which you have logged in with your account, the specific date on which it took place and whether it was from a web browser or from the application. Also, from there you can log out of those devices that are not yours.
You can't log in with your account
The most serious situation that can happen to you is that you cannot log in with your account entering the password you know you set in complete safety. For one thing, hackers may have changed your password, so you can't get in. That way, if the account is still associated with the same email, you could still change the password.
The problem would be much more serious if, in addition, the attackers they had also changed the email address, because you would not have access to the verification link that Facebook sends you to be able to change the password. If you face this situation, you should directly proceed to try to recover your account following the steps that we will see in the next section.
How to recover your Facebook account
Once you have confirmed that your Facebook account has been hacked, it is time to try to recover it so that control is once again in your hands. First, tell your contacts to ignore any communication that it arrives from your account. Of course, it is best that you do not click on the links you receive.
Once everyone is informed, it's time to get down to work. If you have access to the account, you must quick change password for a new one that is totally safe. Also, log out of those devices that are not yours. After, review account settings completely to confirm that everything is back in place.
Report a compromised account on Facebook
If you no longer have access to the account and cannot log in, contact Facebook through the web to report a compromised account. There you will have to enter all the data that the social network requests to confirm that the hacked account really was yours. Of course, this procedure can take time, since Facebook has to analyze the request.
Once you have recovered your account, proceed to enable two-step verificationso the service will ask for a second code when you try sign in from an unknown browser or mobile device. In this case, you can choose to receive that code via SMS or in a third-party authentication app. Afterwards, you can configure These 6 settings to make your Facebook account more secure.