So you can access your screenshots faster than ever
Thanks to this new feature of Google Photos you can access your screenshots without having to open the app.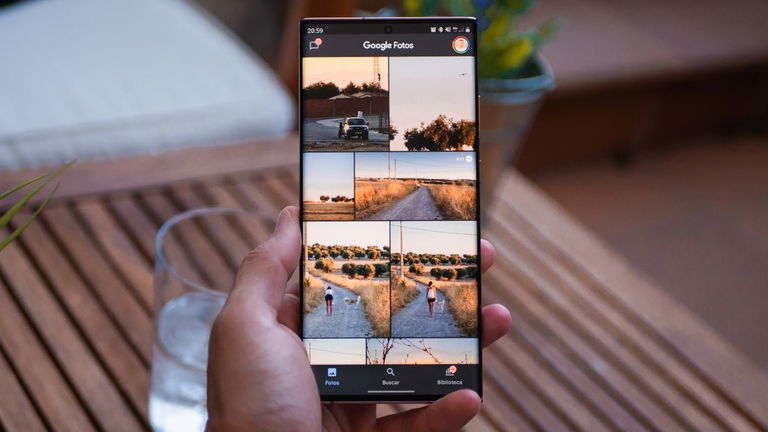 Google has not stopped update your photo backup app, Google Photosover the last few months with functions such as a new interface with which sharing your photos will be much easier or the possibility of delete images directly from albums.
Well, now Google Photos has just been updated with a new functionality that will be really useful if you usually take a lot of screenshots with your Android mobile, since, thanks to it, you can access your screenshots faster than ever.
Access your screenshots faster with the new Google Photos shortcut
Until now to access your screenshots in Google Photos, you had to open the app, tap on the Library tab and find the Screenshots folderbut since the last Google app update, whose version number is 5.97this will no longer be necessary because it now has a new shortcut that will allow you to access your screenshots directly from the home screen of your smartphone.
This new shortcut to screenshots is found on the application icon itself, because if you long press on it you will find a new shortcut called Capture and when you press it you will enter directly into the screenshots folder of your mobile device.
Also, you can add this shortcut to your smartphone's home screen simply by holding it down and dragging it to any empty space on your desktop.
Once you have added this shortcut to the home screen of your mobile, you will be able to access your screenshots quickly and easily, no need to open the Google Photos app.
8 settings you can touch with the Google Photos editor (they are more useful than you think)
This is not the only novelty related to screenshots that will soon come to Google Photos, since, as we anticipated you a few months agoGoogle plans add a shortcut to these at the top of the main screen of said appwhich will show a preview of the last screenshot and the number of new screenshots.