Samsung punctures Apple and the new iPhone 14 with an especially scathing ad
Samsung says that if you buy an iPhone you will not enjoy the exclusive innovations of its Galaxy, such as the unique design and 'Flex mode' of the Z Flip4 or the 108 MP camera with 'Super Zoom' of the S22 Ultra.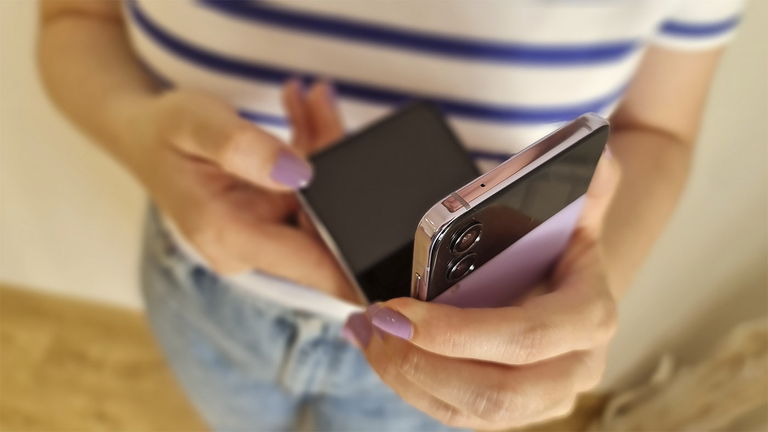 At this point, at least the most fanatical of this industry will already know that next week the new iPhone 14 will be presented at Apple Park in Cupertino, with all the usual media hype and all the attention of practically the entire market.
And obviously, like every year, Samsung is already alluded to previously being the fiercest rival of your Galaxy devices, in the end the only ones who can stand up to the Apple catalog at least as far as hype media and acceptance among users, being the standard-bearers of the Android platform above even the Pixel made by Google.
Thus, as our colleagues from GSMArenasince Samsung have wanted to analyze in a scathing advertisement the launch of the new iPhone, letting Apple customers know what they're missing not having one of the latest Samsung smartphones.
Samsung Galaxy Z Flip4, review: the formula for success now more refined
With a slogan like "fasten your seatbelt"the South Korean giant only shows in the clip the Galaxy ZFlip4 and to Samsung Galaxy S22 Ultra being the two phones closest to the iPhone 14 in prices, around 1,000 euros, telling us about its benefits regarding the next Apple flagship.
In fact, Samsung analyzes the unique design and the possibilities of 'flex mode' of the Galaxy Z Flip4, in addition to the 108 megapixel main camera of the Galaxy S22 Ultra with its function of superzoom, innovations that, according to them, those who buy an iPhone will not enjoy new generation "Because they won't be coming to Apple phones soon".
Samsung says users of Apple's new iPhone won't enjoy "not coming soon" innovations to their phones like the Z Flip's unique design and "Flex mode" or the Galaxy's 108-megapixel "Super Zoom" camera. S22Ultra.
It is still a simple curiosity, it is clear, but it's always interesting to see how companies mention each other in their ads hinting that actually needed to justify new generations of their devices and to maintain that unreal battle between fans that gives them an impact.
Now we have to wait for the next Wednesday September 7 to find out what's new in the apple universe in 2022, as they expect not only the iPhone 14 but also a new apple watch model and one new line of iPad Pro that, in his case, it could arrive later so as not to saturate… We will see!
Only Samsung can stand up to the almighty Apple Watch