Samsung has launched an app to retouch your photos with Artificial Intelligence: so you can try it right now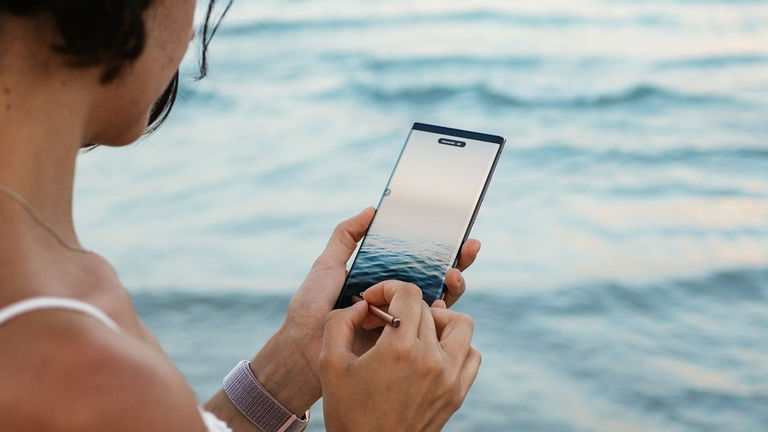 Samsung's latest is not a smartphone, a smartwatch or headphones, but a new mobile app that harnesses the power of artificial intelligence to improve our photographs.
It's about a smart image editorwhich in the words of the company, allows perform all kinds of improvements with just one touch. From identifying and removing blemishes, to improve quality or increase the resolution.
Samsung Galaxy Enhance-X: the editor that improves your photos with the power of AI
The application, baptized by Samsung as Galaxy Enhance-X, has a wide variety of different functions designed to improve the quality of photographs. Among them, we highlight the tools that allow "fix" blurry screenshotsthe possibility of increase the resolution of images or even improve the quality of those photographs taken to digital screens.
Galaxy Enhance-X acts proactively when choosing an image: the app will analyze the photo and automatically identify imperfections to offer the user the possibility of correcting them with just one touch. However, it is also possible to use the different tools independently, in case the automatic identification does not work as it should.
"AI-based techniques can be invoked by a user to repair and enhance images stored in the gallery. Unwanted blur and reflections can be removed while improving resolution, dynamic range and photos. Captured in low light conditions."
Amazing photos with the best photo editors for your mobile
Once the app has done its "magic", both the edited image and the original are will save in phone gallery.
Download Samsung Galaxy Enhance-X
It is worth mentioning that, for now, Samsung Galaxy Enhance-X is compatible with a few Samsung phonesas long as they are updated to a version equal to or greater than Android 10. The full list of compatible models is available below:
Samsung Galaxy S9/S9+
Samsung GalaxyNote9
Samsung Galaxy S10/S10+
Samsung Galaxy Note10 / Note10+
Samsung Galaxy S20/S20+/S20 Ultra
Samsung Galaxy Note20/Note20 Ultra
Samsung Galaxy S21/S21+/S21 Ultra
Samsung Galaxy S22/S22+/S22 Ultra
Samsung Galaxy ZFold 3
Samsung Galaxy A, M and F with One UI 2.5, 3.0, 4.0 and 4.5
For download new samsung photo editoryou can access the Galaxy Store app store, or ok download and install APK file manually.