Samsung goes to OLED, with a discount included
The battle between QLED and OLED is going to be defeated along the way.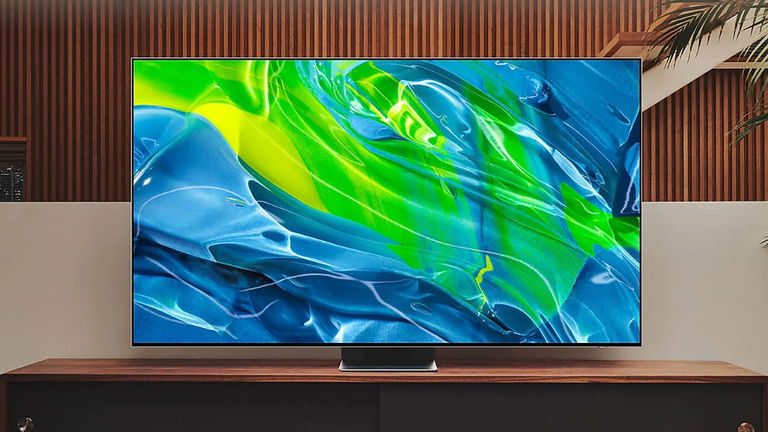 The Korean manufacturer, in its struggle to have the best televisions of the market, has succumbed to OLED technology. After many years betting hard on its own brand, QLED, with a higher brightness and increasingly slimmer modelsthe day has come, Samsung already has an OLED TV in its catalog. I equate this move to the one Microsoft made in its day by including Sony's (and other signatories') Blu-ray on its new Xbox consoles after put aside your own betthe HD-DVD.
It is none other than the model S95BA, in two versions of 55 and 65 inches. Today we want to talk to you about them as a perfect alternative to the OLEDs from LG, Sony and other companies that bet on this every day. organic pixel technology. As a user of a 65-inch LG OLED, I can say that It's about time Samsung realized its mistake. As well as personal reflection, if QLED technology were so good and revolutionary, it would have already been implemented in mobile phones, tablets, laptops, monitors and even portable consoles, as has already been done with OLED. There she left it.
Samsung TV S95BA OLED (55″)Samsung TV S95BA OLED (65″)
Samsung's smart move? i would say yes
We know that the real money moves among large companies, not only because of sales, but even more so because of patents and their use in technology of nowadays. The battle between QLED and OLED could be coming to an end. This move by Samsung is nothing more than clear proof that OLED televisions they are better at a general level than the rest, even than the QLED (personal opinion).
These two Samsung OLED televisions arrive in the market dominated by LG to show that they also can be done with the high end of smart TV with a technology that does not belong to you. I think Samsung has done well, either because it is preparing the death of QLED future or because you want to see if they really sell a large number of OLED TVs under your brand. The connectivity of this smart TV is very complete: 4HDMI (3 of them with ARC, sound return), 2 USB, optical audio output, RJ45 Ethernet network input, WiFi 5 and Bluetooth 5.2.
OLED televisions offer more vivid colors, higher contrast and the only pure blacks.
We have already seen it a thousand times with Amoled, OLED and pOLED screens on mobile phones, the only pure black they are achieved with this organic pixel technology that turns off when you play. These OLED televisions are part of the most premium range of the Samsung 9 series. Count on anti-glare panels 55 and 65 inches, resolution Native 4K and 120 Hz refresh rateto give fluidity to all the content.
These screens are compatible with all the contents recorded in HDR10+ and Dolby Vision. Even if the content is not the highest quality possible, this OLED TV can greatly improve it and experience it as if it were new. The sound of this television is spectacular, mount a 2.2.2 channel system integrated into the TV with a 60W RMS total power. Two of the speakers are dedicated to low frequencies and the sound is adaptive, so we will have a more immersive sound than we have ever heard come out of a television.
The main system does not change, it remains Tizen 6.0and is compatible with voice assistants Alexa, Google Assistant and Bixby. It is one of the thinnest televisions we know, OLED technology allows to build panels as thin as cardboard, even can be rolled up on themselves. This model has a thickness (at the thinnest part) of only 7 mm and 4 cm at the thickest part from the screen. His weight stays between 21 kg (65 ") and 16.6 kg (55"). Power consumption is about 300 W maximum and 100 W average.