Problems with the brightness of your mobile screen? We tell you how to solve it with this trick
Follow this trick to fix adaptive brightness issues on your phone.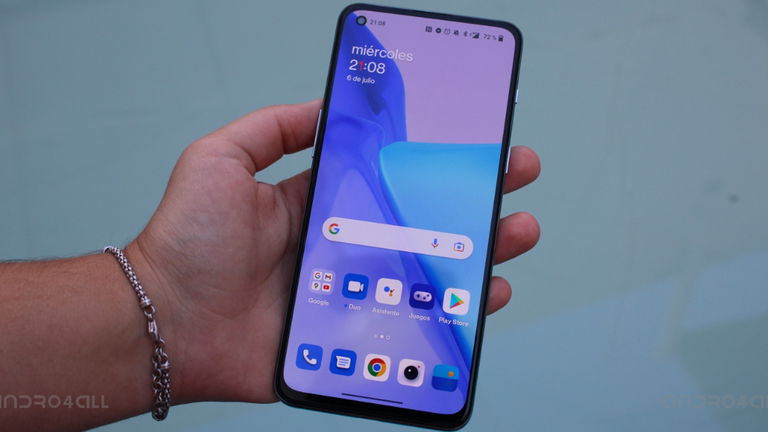 adaptive brightness It is a very comfortable function which mobile devices have had for a few years. This function takes care of control the brightness of our phone based on the ambient light that exists. With this, we can help take care of our eyes of the phone light.
To make it work, uses the light sensor which is usually located at the top of our phone, combined with artificial intelligence on the device to adjust the brightness automatically.
Maybe, with the passage of time the brightness does not adjust in the best way. Sometimes we may have more or less brightness than we want and we have to adjust it manually. This is due, as we say, to the use of artificial intelligence in today's latest devices. Therefore, we are going to teach how to fix problems we may be having with adaptive brightness.
Fix adaptive brightness issues with this trick
To reset adaptive brightness, we can do it from applications on our mobile device. To do this, we will have to open an application called "Device Health Services". This application, among other functions, manages the adaptive brightness of our device. For it:
We open settings at our terminal.
We look for all the applications on our mobile.
Once inside the menu, we look for the "Device Health Service" application.
Click on the application and a new screen will appear. If we go down, we will see a button that says "manage space". On other phones, the option is called clean space, then select manage space.
Within this new window, we mark the option "Reset adaptive brightness".
Click on accept to confirm the changes.
This is a quick and easy trick with which we can recalibrate the adaptive brightness when we need it. From this point, the terminal will begin to relearn the ambient brightness that we usually have to adjust the brightness automatically and work better over time.
This option, for a normal user, was unknown, so it can help us in the event that we have had problems. If we see that the problems persist, we can try to delete all the data of the application. In this case will erase all data apart from adaptive brightness to return them to the factory settings. We must be careful if we want to check this option, as it could lead to problems.
What to do if the trick does not work for you?
If on the contrary, none of these changes that we have made seem to work in our terminal, We recommend keeping an eye on system updates. Some manufacturers usually having problems with adaptive brightness and usually include in their updates bug fixes in this sense. An example was the Pixel 6, which received updates to correct these errors.
Very rarely, these problems are not initially fixable with updates. If this is our case, we will have to talk to the company that has sold us the terminal to try to find a solution to the problem, resorting to the guarantee or looking in official or community forums where there may be solutions.