OnePlus's new bomb is called OnePlus Ace Pro and arrives on August 3
On August 3, the OnePlus Ace Pro is presented, a high-end with Qualcomm Snapdragon 8+ Gen 1 and ColorOS that is too familiar to us…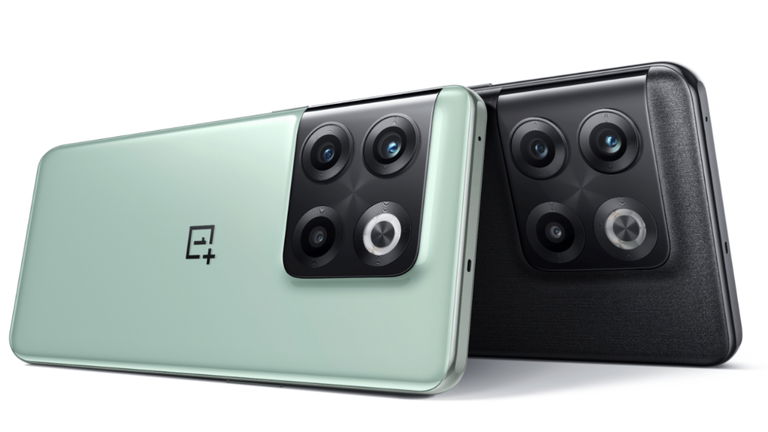 one plus prepare the launch of the OnePlus 10T 5G for next August 3. It was not until a few hours ago that we learned that this day will be even busier for the Chinese company, since only a few hours before will present the OnePlus Ace Pro. According to the first information, this Ace Pro could be the OnePlus 10T itself, but with an exclusive name for the Chinese market.
As reported by OnePlus on its website, this OnePlus Ace Pro is called to be "the new benchmark for high-performance phones". For now, we know that it will have full processor power Qualcomm Snapdragon 8+ Gen 1which will have 120hz display and that it will have ColorOS as the operating system in China. But wait, because it is rumored that he could count on an impressive 150W fast charge.
OnePlus Ace Pro, an exclusive OnePlus 10T 5G for China
August 3 is a date marked in red on the OnePlus calendar. We already knew that on Wednesday the Chinese firm would present its new OnePlus 10T 5G, a high-end smartphone called to position himself directly between the best OnePlus mobiles. However, we have recently learned that that same August 3 the OnePlus Ace Pro will also be presentedthough that will be 3 hours before of the arrival of the OnePlus 10T 5G.
As reported GSMArenaEverything indicates that they are very similar phones. In fact, it seems that the OnePlus Ace Pro will be the model of the OnePlus 10T 5G that will be launched exclusively in China, hence it has a different name. In the manufacturer's own words, the Ace Pro will be "the new benchmark for high-performance phones."
The best OnePlus 5G phones you can buy: 2022 updated guide
We have no doubt that this will be the case, since it will have the Qualcomm Snapdragon 8+ Gen 1 processor inside. In this way, it is expected that you can carry out any task without flinching. In addition, it will equip a 6.7-inch Full HD+ 120Hz AMOLED displaya "gaming" mode and RAM memory LPDDR5X to offer the most advanced experience.
It is striking that OnePlus chooses to accompany it with android 12 under the ColorOS 12.1 customization layer in China, while the OnePlus 10T 5G will continue to bet on OxygenOS. On the other hand, it seems that the specifications of the photographic systems will also be very similar, with a 50 MP rear main camera, a 16 MP ultra wide angle and a 2 MP macro sensor. As far as the front lens is concerned, it will be 2 MP.
As seen in the images, the OnePlus Ace Pro will lack the Alert Slider switch so characteristic of the company's mobiles. As explained by those responsible for OnePlus in a e-mail a TheVergeIt is a decision made for have the necessary space for other componentssuch as antennas to obtain a better signal when the mobile is used horizontally, a larger capacity battery and a fast high-voltage charge.
Taking the latter into account, it would not be surprising if the rumors were confirmed and that both the OnePlus 10T 5G and the OnePlus Ace Pro had fast charging up to 150W. Knowing that its battery will be 4,800 mAh, it can be expected that it can fully charged in just a few minutes.
Will the OnePlus Ace Pro be exactly the same as the OnePlus 10T 5G or will there be some differences between the two? We only have a few days to wait to find out, and also to know other fundamental data, such as the memory versions in which it will be available and of course, its price.