One of the best soccer manager games for Android is on sale for a limited time
If you hurry you can get one of the best soccer manager games on Google Play for very little money, but only for a limited time!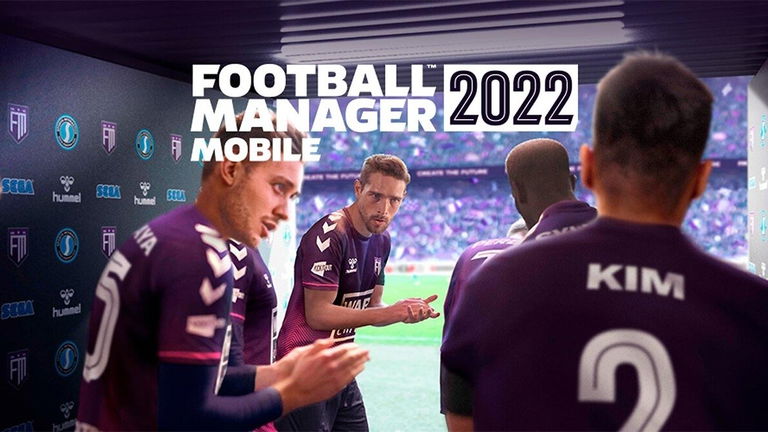 If you are looking for a new game for your android mobile with which to liven up your free time and you like soccer manager games you can't miss the opportunity to get one of the best titles in this segment with a discount of more than 50%.
We are talking about Football Manager 2022 Mobile, a game that has already been downloaded more than 100,000 times and has a score of 4.4 out of 5 on the Google Play Store.
Football Manager 2022 Mobile is on sale for a short time
Football Manager 2022 Mobile en the latest installment of the successful soccer manager game franchise for Android created by the legendary Japanese video game company Sega.
In this game you will be able to take the reins of a football team, which you will be able to choose from more than 60 leagues from 25 countries around the world. Once you have chosen which team you want to lead, you will have to define their style of play thanks to tactical templates based on the strategies most used by coaches around the worldwhich you can also customize to your liking.
Of course, just like in any other football manager, in FM22 Mobile you will be able to sell and buy players to improve your squad and meet your goals. To help you in this task, this game has a scouting tool that allows you to find the best players for each demarcation based on your budget.
Once you have defined the strategy and the template, it's time to start competing and in this sense, FM22 Mobile has a 2D match engine that will show you the highlights of the match. Also, during a match you can change tactics or make substitutions in a quick and easy way.
37 deals on Google Play: free or discounted paid apps and games for a limited time
Normally, the price of Football Manager 2022 Mobile is €9.99but during the next few hours you can get it for only 3.99 euros, which represents a discount of 60% on its original cost. This game is compatible with any Android device that has a version equal to or greater than Android 4.4 and has a series of unlockable content through in-app purchases that oscillate between 0.99 euros and 16.99 euros.
For you