One of Spotify's most iconic features will become paid
Spotify has announced that the "Play" and shuffle buttons will be exclusive to premium subscribers.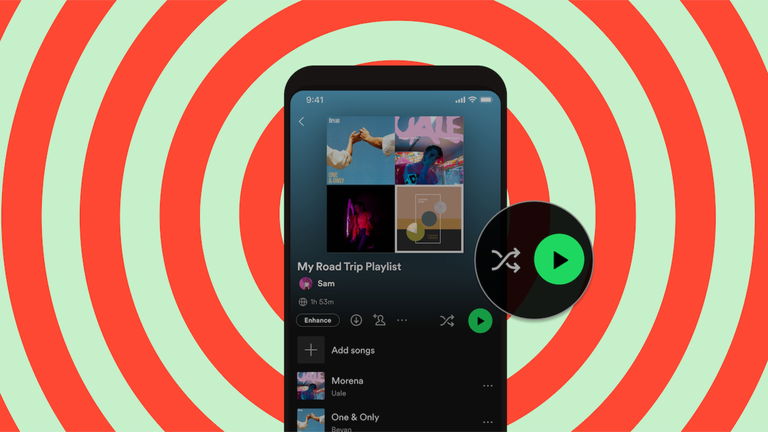 Spotify has a plan with which to try to attract a greater number of people to its premium planconsisting of gradually removing features from the free version of the appor by adding more attractive features to the "Premium" plan that will not be available in the free version.
According to the company announced todaysoon there will be an important change in the premium version of Spotify, which will do the "Play" and shuffle buttons exclusive to this version.
Spotify Premium will have the "Play" and shuffle buttons exclusively
Until now, Spotify included a "hybrid" play and shuffle button, which allowed you to start playing a play list or album randomly by default. in case you want follow the order indicated in that listit was necessary to access the player window, and disable the random mode.
That is going to change very soon. As the company has confirmed, from now on, the shuffle and "Play" buttons will be separate in Spotify Premium. Both will be available at the top of albums and playlists, so the user can choose how they want to play their music.
How to have Spotify Premium cheaper than normal (2022)
Nothing is going to change in the free version of Spotify, where users can only play their music randomly, with no ability to individually choose songs to play.
The change will begin to arrive over the next few weeks to all Spotify users for iOS and Android. Desktop users are not affected as Spotify already offers the two play buttons separate from each other.