Netflix games are a failure: less than 1% of subscribers play them
Despite being good quality titles, Netflix games are being a complete failure, according to the latest data from CNBC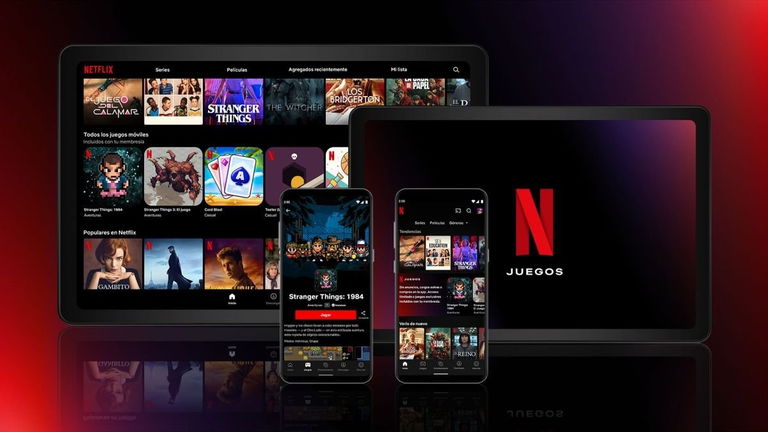 The Netflix's commitment to mobile games it's not going as well as the company originally hoped. It was in November of last year that the company introduced, for the first time, a games section among the advantages of its subscription plans, and month after month the company has been expanding the catalog of available titles with new games.
But not even the wide variety of titles seems to be attracting the attention of users: according to a recent CNBC report, less than 1% of platform subscribers are playing to the mobile titles that the company began offering at the end of last year.
Nobody wants to play with Netflix
The market analysis company specialized in the application industry, Apptopiaindicates that Netflix games have been downloaded a total of 23.3 million timesand have an average of 1.7 million daily users.
Taking into account that the company has a subscriber base that reaches 221 million usersactive users of Netflix games account for less than 1% of the total.
In June of this year, Leanne Loombe, the main leader of the Netflix games division, made it clear that the company was still in an experimental phase regarding this type of content. However, Netflix's commitment to games is being firm, with about 24 games already available in its catalogue, and a total of 50 planned before the end of the year.
It should be noted that, for now, the vast majority of games have been developed by a new team formed by Netflix that includes members of specialist companies in the industry such as Next Games, whose acquisition cost Netflix $72 million. However, the company has confirmed that it is open to accessing the intellectual property of great games recognized by the public, to offer them to Netflix subscribers.