My recommendation: this Samsung 5G is a great choice if you are looking for quality for less than 300 euros
If you are looking for a good mobile for less than 300 euros, the Samsung Galaxy A33 5G is my recommendation. I'll explain the reasons.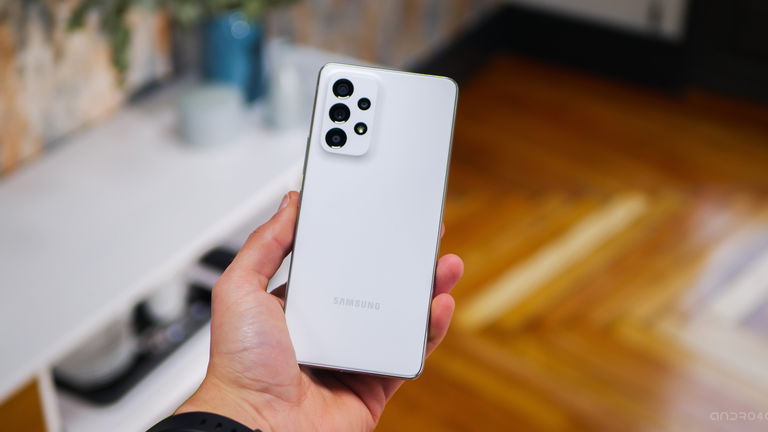 A few months ago I had the opportunity to analyze the Samsung Galaxy A33 5G and, why deny it, it left me with good feelings. It was already a good buy for its original price, but now it is even more so when it plummets significantly below 300 euros. For this reason, the Samsung Galaxy A33 5G is the mid range mobile what I want to recommend if you are looking quality for less than those 300 euros.
With the purchase you will enjoy a comfortable smartphone, with a quality screen and good performance. Also, keep in mind that it is a samsung mobile 5Gwho takes good photos and has a extensive autonomy. We cannot leave aside the fact that it is much cheaper than when it was released on the market just three months ago, coming to star in discounts of up to 100 euros in amazon.
Next, I tell you in first person why it is worth the purchase of this Samsung Galaxy A33 5G, always based on my own experience.
Samsung Galaxy A33 5G, a complete mid-range with great discounts
The design of the Samsung Galaxy A33 5G is not very original if we compare it with previous generations, but it has everything we are looking for: beauty, comfort and even IP67 protection against water and dust. When buying it, you can choose between the light blue, white, orange and black colors, each of them with its special charm. In addition, they usually all enjoy those great discounts that we mentioned, so you can choose your favorite without the price having too much influence.
The Samsung Galaxy A33 5G offers a balanced performance, with the special brilliance of its 5,000 mAh battery.
The screen is usually one of the best components in Samsung mobiles, and in this it is no less. The 6.4-inch Super AMOLED-panelresolution FullHD+ and refresh rate of 90Hz it offers vivid colours, good sharpness and a much-needed extra fluidity, also with correct viewing angles. To this we add the good work of your double speakerwhich offers good sound quality.
The samsung exynos 1280 it is the processor that puts the power. In my experience, it has power to spare. for basic tasks and even more demanding ones, such as running games. It is also very important that it is a 5G mobile and that it has factory OneUI 4.1 based on android 12 as operating system. This Samsung Galaxy A33 5G will enjoy three years of Android updates and four years of security updates, so it's a good buy for the future, you won't be out of support any time soon.
You can also trust the purchase of this model if you are looking for a mobile that takes good photos, especially when it comes to its 48 MP main camera. On the back there is also an 8 MP ultra wide angle, a 5 MP macro sensor and a 2 MP depth sensor. As for selfies, 13 MP front camera does a good job, especially when the light accompanies.
We ended up talking about one of the great strengths of the Samsung Galaxy A33 5G, the performance of its 5,000 mAh battery. If you give it light use, you will get up to two days of autonomy No problem. Even when you are more demanding, this terminal offers a day and a half of use without going through the charger. It's compatible with 25W fast charge, but the charger is not included in the box. If you don't have one, you can buy Samsung's 25W charger. on amazon, usually on sale.
In conclusion, the Samsung Galaxy A33 5G is a mobile that performs well in the different sections, being so one of the most balanced options below 300 euros. It is only available in a version with 6 GB of RAM and 128 GB of internal storage, expandable up to 1 TB with micro SD cardwith a original price of 369 euros. As we have already told you, you can buy it with great discounts in amazon, PcComponents Y samsung online store.