My favorite smartwatch of 2022 is not an Apple Watch nor does it have Wear OS, and today it costs 75 euros less
If you are looking for a luxurious smartwatch with a wide variety of health and sports functions, the Huawei Watch GT 3 Pro is for you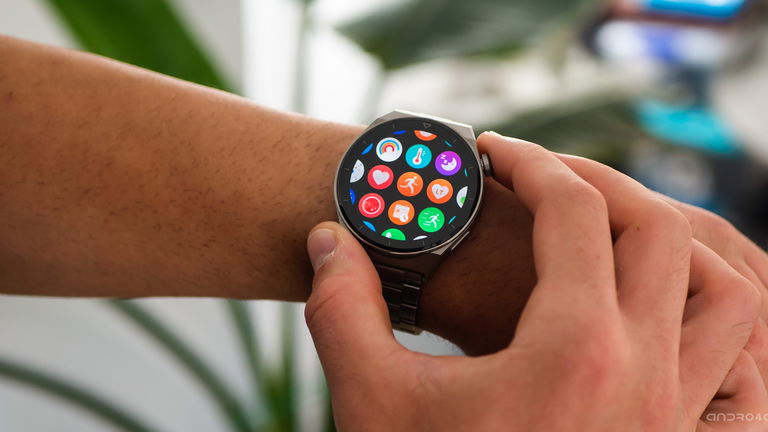 I have tested many smartwatches over the last few months. Some of the most expensive on the market, such as the Samsung Galaxy Watch 5 Proand others somewhat cheaper but equally recommended, such as TicWatch Pro 3 Ultra. However, after having analyzed a good number of the smartwatches launched on the market this year, only one of them ends up coming back to my wrist and again.
Its about Huawei Watch GT 3 Proin my opinion, the best smartwatch launched so far in 2022, and one of the best purchases in its segment. Even more now that its price has dropped considerably since its launch just a few months ago.
Get Huawei's most luxurious smartwatch with a 20% discount
The Watch GT 3 Pro is the most advanced version of the Huawei Watch GT series to date. It is a model that adopts luxury materials such as titanium and sapphire crystal to become one of the most elegant smartwatches of the moment.
It is available in sizes of 43 and 46 millimetersand both versions You can get a 20% discount on Amazon.. In this way, the price of the most basic model with a silicone strap and a 46-millimeter case goes from €369 to €294.
If you decide to get it, you will get a luxurious looking watch, which also makes a fantastic job as a monitor of health and physical activity, thanks to functions such as the measurement of blood oxygen or arterial stiffness, sleep monitoring, recording of more than 100 different types of activities and skin temperature sensor. To all this we must add the improvements introduced by the latest version of Harmony OSthe operating system that gives life to the clock, and that brings changes such as the possibility of install third-party apps via AppGallery.
What really makes this smartwatch special (and one of the reasons I can't part with it) is their autonomy. With heavy use, the watch can withstand More than a week with battery before going through the charger, keeping all the health and activity monitoring functions active, as well as the "Always on Display" mode. By deactivating some options, the autonomy can be extended without problems up to more than ten days.
Of course, the watch is compatible with any android device, whether or not Huawei. Personally, I use it associated with a Google Pixel 6 Pro and everything works like a charm simply by installing the Huawei Health applications, and AppGallery in case you want to download apps on the watch. Notification management is good (albeit a bit simple), remote music playback control is no problem, and health data syncing is fast.
So, if what you are looking for is a complete, balanced smartwatch, and above all, with a design that will catch everyone's attention Due to its luxurious finish, this is the model that a server will not hesitate to recommend to anyone who is willing to spend about 300 euros on a smartwatch. At least until the Google Pixel Watch land on the market.