Logitech prepares a revolution in portable consoles: Android, Xbox and Steam in the same device
Images of the device resulting from the collaboration between Logitech and Tencent Games have been leaked, and for now it couldn't be more promising.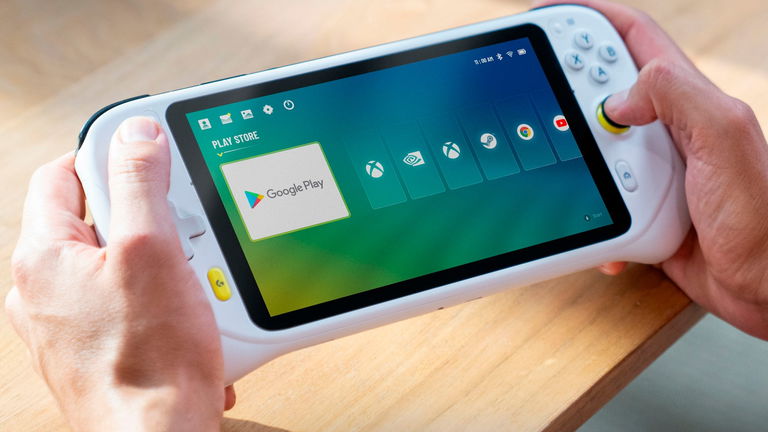 That cloud gaming is on the rise today is no secret. devices like the Razer Kishi we are allowed turn our Android into a mobile replica of our living room console. In that sense, more and more brands are joining the bandwagon of creating devices that are oriented in that direction.
The latest to make a major announcement on the subject was Logitech, which recently announced a collaboration with Tencent Games to launch a cloud gaming-oriented portable device, which would take Android as a base. This device Goes by the name Logitech G Gaming. and will be compatible with Geforce Now and Xbox Cloud Gaming.
Filtered the first images of the Logitech G Gaming
As usual, Evan Blass has been the one who has leaked the photos through his Twitter account. From what we can see in the images, the device it will be very similar to a Nintendo Switch Litewith the controls fixed to the device and with a layout similar to those of the Japanese machine.
In the filtration, a tablet size screen, with a custom-made launcher where you can see icons like those of the Google Play Store, Xbox, Geforce Now, Steam, Chrome and YouTube. It may be curious that Android has been chosen instead of Windows or GNU/Linux as the base operating system, which leads us to speculate that it is a way to cut costs at the same time that it has a reliable operating system.
Logitech G Gaming Handheld pic.twitter.com/FfEaszNwyw

— Evan Blass (@evleaks) August 30, 2022
In the images you can see the layout of controls: On the left there is an analog stick together with a crosshead, while on the right we find another analog stick and the button pad. Above the console we find four buttons, which will act as side triggers. We also find a Home button and a menu button.
It is worth remembering that the IFA in Berlin is just around the corner; the event starts on September 2 and it would not be unreasonable for more information to be presented or revealed there. Of course, the device has potential and, if it has a reasonable price, it will become the preferred option of many users.
For you