Leave the mojito: this Sony smart TV with Google TV just dropped 370 euros
TV pickle that you can take home at a reduced price with one of the best image technologies on the market.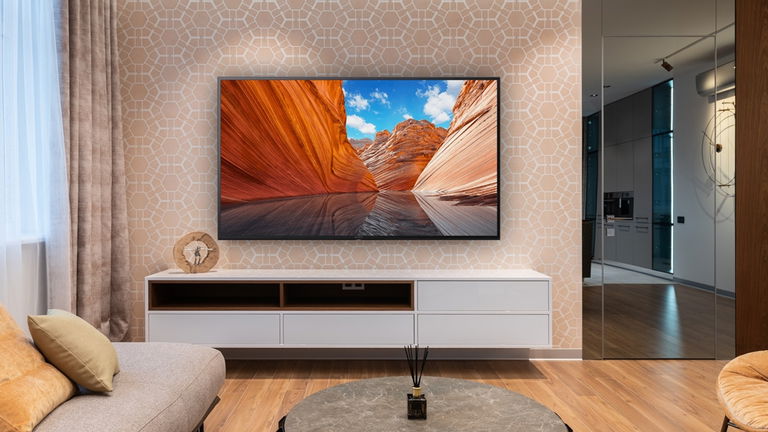 Looking for a new television? Well this Sony with Google TV and Triluminos Pro panel The price has dropped tremendously. Today it can be yours for just 999 €629 in an Amazon offer of those who make history. It is the lowest price this month, by far. We talk about 55-inch modela perfect size for the vast majority of living rooms.
Currently, on the website of Sony cost €799, so the price of this offer is still crazy. Get superior quality imagessound of ten without the need for external audio equipment, and all the versatility and freedom of having a television with integrated Google TV.
Buy the Sony smart TV for 629 euros
has caught our attention a detail of this smart TV, and this one is related to their legs. You can place it in two different positions, either more open or closer to the center, something rarely seen in any other model where the base or legs are immovable. In this model you can also dispense with the legs to hang it on the wall with a 300 x 300mm VESA mount that supports the 15.7 kg that the TV weighs without legs. Pay attention to its size to know if you can place it in your house or on your furniture: 124.3 x 78.7 x 33.8cm (with legs), without legs 7.1 cm deep.
This 55-inch panel has a native 4K resolutionwith compatibility with all HDR10+ and Dolby Vision content available, and that you will live with an intensity like never before thanks to the Sony Triluminos Pro color enhancement and Live Color. A piece of advice, when there is light in the room use the Vivid mode, and when it is night use the Cinema mode, in this way you will not hurt your eyes so much with the brightness of the screen.
For a home theater is the first step you must take.
In terms of sound, we have 2 x 10W RMS speakers each one that creates a unique atmosphere thanks to the Full Range Bass Reflex very well balanced. You can add a sound bar or a Home Cinema system, but with these integrated speakers in a room of about 20 m² you will have enough. Your speakers are compatible with sound DTS, Dolby Audio and Dolby Atmosso you can rest assured of the sound quality that awaits you.
At the level of connection ports, we have everything necessary to have consoles, Blu-ray players, routers, decoders and other devices that we have at home: 4 HDMI, 2 USB, 3.5 mm jack output, digital optical audio output, RJ45 Ethernet network input, WiFi 5 and Bluetooth 4.2 to connect your wireless peripherals. having google tv (on Android TV) we have built-in Chromecast to share the screen of our mobile on your TV.
whole system moves like a fableswitch from one app to another in a simple and fast way, and all this is thanks to the hardware it mounts: a 4-core ARM Cortex-A73 CPU at 1.5 GHz, together with 2GB RAM And till 16 GB of internal memory for apps and games. A pass of intelligent television with integrated Android, connections through a tube, and one of the most cutting-edge image technologies from the hand of one of the biggest in the industrySony.