JBL launches the world's first wireless headphones with a display in the case
The new JBL Tour PRO 2 incorporate a 1.45-inch screen in the charging case, which allows you to control music or check notifications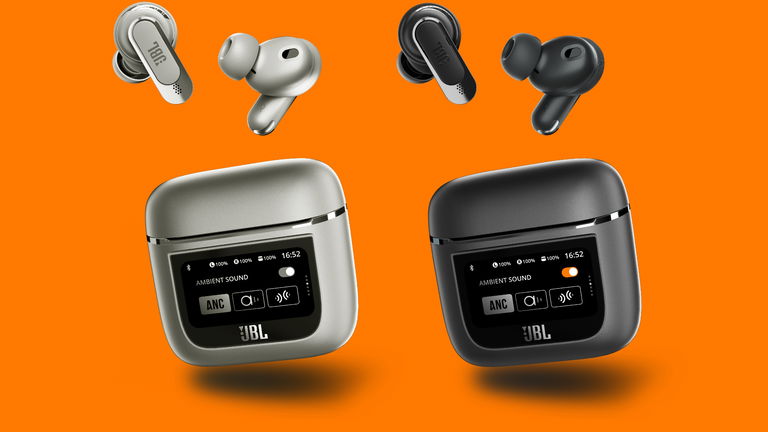 The totally wireless headphones most peculiar that we have seen to date are JBL artwork. The American company, specialized in the development of high-fidelity audio equipment, has found an important gap in the market for headphones true wireless with models like great JBL Live Pro+ or the LivePro2. But within its catalog there is also room for innovationas demonstrated by announce the new JBL Tour Pro 2.
And it is that this new generation of totally wireless headphones brings with it a proposal never seen before in this market niche, by incorporating a LED touch screen in the headphone case itself, which allows control playback or modify some parameters of the headphones, without having to take your mobile phone out of your pocket.
JBL Tour PRO 2: 1.45-inch screen in the case and spatial audio
JBL's new headphones won't be released for a few months, but the company has already let us take a first look at their features. Among all of them, the so-called "smart charging case"according to the brand, the first in the world.
It's about a "regular" case, equipped with a 1.45-inch panel and LED technology, fully touch. By associating the headphones to the smartphone, the case allows control music playback, turn noise cancellation on or offaccept or decline calls, and even check notifications that reach the mobile.
The screen is not the only thing that makes these headphones special. The JBL Tour PRO 2 also incorporates customizable adaptive noise cancellation and support for "transparency" mode, 10-millimeter dynamic drivers tuned by JBL Pro Sound and, for the first time, spatial sound support.
Their built-in battery allows them last up to ten hours of continuous playbackto which must be added the thirty hours offered by the integrated battery in the case. All this is supported by Bluetooth 5.3 connectivity with support for LE Audio, and a six-microphone array for calls.
The new ones JBL Tour Pro 2 will be priced at 249 euros and can be purchased from next year 2023.