Huge discount: Xiaomi's best robot vacuum cleaner hits 200 euros
One of the most desired of the Chinese manufacturer's cleaning catalog is more within reach than ever.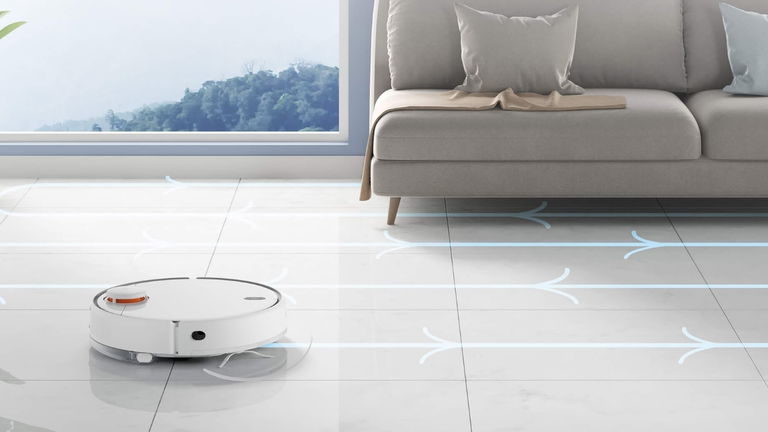 Who more and who less has a Vacuum cleaner robot at home, or there are those who urgently need one. There is no better way to make your debut in this type of smart gadget than with one of the best on the market today and with a brutal price drop. Today the Xiaomi Mi Robot vacuum-Mop 2 Pro can be yours for 449.99 259.99 euros in AliExpress Plaza with the coupon PLA30. The Xiaomi cleaning catalog is almost infinite, but such a robot is a must have.
And best of all, you can choose whether you want it white (the most classic) or black (the most daring). But be careful, because there are few units left of each one and you only have until Sunday, September 4 to use this coupon. Suction power, autonomy and intelligent navigation by 190 euros less than what it cost a few months ago. And it is that in Amazon we have it for sale by €336 and on its official website it costs today €359.99 which are 90 euros more than in this offer.
Buy Xiaomi's leading robot vacuum cleaner at the best price
Despite having 2 Roborock robot vacuum cleaners, I am thinking, and very seriously, of acquiring one of these from Xiaomi, in black to change. But is that the offer is very good by all accounts I'm going to give you reasons that should be enough to convince you of the purchase of a unit.
suction power: Among the vast majority of robot vacuum cleaners on the market today, these numbers are around 2,000-2,200 PA of suction power. However, this Xiaomi 'Pro' model reaches 3,000 APThis favors carpet vacuuming, removing large particles of dust and dirt from the joints of the slabs or cracks in the floor. We can choose between 4 power settings of aspirate.
revolutionary scrubbing: It seems that it sounds very commercial, but Xiaomi has managed to get many of its customers do not use the mop on a regular basis thanks to this feature. This robot incorporates a microfiber mop that effectively removes embedded dirt from the floor. This is also achieved thanks to the possibility of vibrate 10,000 times per minute to 'loosen' the most difficult stains.
Mapping and navigation: the navigation system does this through a laser lds located at the top. With it you are able to save several maps of different places or plants to later use as you like and get a navigation efficiency much older. As the robot repeats a map, it takes better advantage of it, finally managing to reduce the energy cost and the time to vacuum or mop 100% of the space.
Autonomy: the cheapest robots usually allow us to vacuum about 90-100 m², in this model we can cover an area of up to 196 m² quietly thanks to its 5,200 mAh battery. This space will depend on the cleaning mode used, so we are talking about cleanings that range from 126 minutes at high power up to 278 minutes in the quietest mode.
In addition to these four essential sections When buying a new robot vacuum cleaner, in this model we do not have a substantial change in design, but it is something that has worked for XiaomiBetter not touch it, right? Via the Mi Home app you can control, program and select the maps. In the same way, as with the rest of the Chinese firm's models, we have at our disposal accessory kits to change those already damaged such as rollers, HEPA filters, brushes, tanks or mops.
For you