How to configure MIUI after buying a Xiaomi mobile for the first time
If you have just bought a new Xiaomi mobile or have factory reset it, in this guide we will give you several tricks to configure MIUI.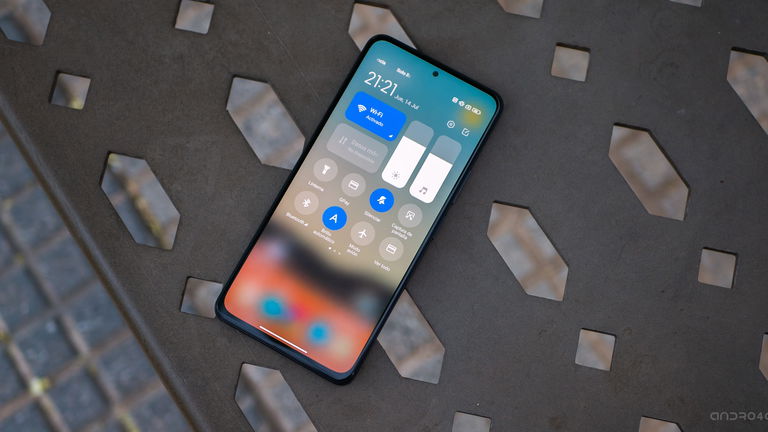 In this guide we delve fully into the world Xiaomi to explain to you how can you configure MIUI after buying one Xiaomi mobile for the first time. If you are new to the smartphones of the Chinese brand, it may be that its customization layer overwhelms you, as it is packed with apps, services and tools.
This multitude of options is a positive point for its admirers, but also a negative for MIUI's detractors, who consider it to be too heavy and ornate a layer. For better or worse, MIUI is one of the great protagonists of Xiaomi mobiles, so you must learn to configure it in the correct way so that the operation of the phone suits your needs. By having MIUI as a customization layer, These tricks also work for POCO mobiles.
How to configure MIUI on your Xiaomi mobile for the first time
When you turn on your Xiaomi smartphone for the first time, you will have to choose the language in which you are going to use it, connect it to the home WiFi network Y add your google account. In addition, you will also have access to other functions, such as the transfer of data and applications from your old mobile. The process continues with the selection of the browser, the configuration of the Google Assistant and the activation of an unlock method.
Once these steps are done, it's time to configure MIUI, the customization layer developed by Xiaomi. Step by step, we give you several tricks that can be useful.
Delete the apps you are not going to use
When you display the application menu of your Xiaomi mobile for the first time, you will see that the apps that come pre-installed are many, some of them of doubtful usefulness. For this reason, since free memory is highly coveted, it is best to uninstall those apps that are installed by default and that you are not going to use.
All the Xiaomi apps that you can download on Google Play, and what each one is for
Applications like Facebook, Amazon Shopping, Goboo or Booking, and games like Lords Mobile or Genshin Impact are some of the ones that come pre-installed. Go into Settings> Applications and analyze the list of available apps for uninstall all those that you are not going to use. That way, you'll free up space, your phone's performance will be better, and you'll also find the app you're looking for at a specific time faster.
Update system and apps
Operating system and application updates are not only for Get the latest in featuresbut also for receive security patches to fix the latest issues. Therefore, it is important that one of the first steps you take when configuring your new Xiaomi is to update both the version of the operating system and the applications.
Your device may be up to date software-wise, but you'll almost certainly need to update an app. First of all, so you can update MIUI to the latest version:
Go into Settings.
Tap on the section "Over the Phone".
Go into "MIUI version".
If any are available, tap on "Download update."
The process of downloading and installing the new version may take a few minutes. Once the terminal restarts, the update will be finished. On the other hand, you can also update system apps. having eliminated
Enter the Settings app
Access the section "System Application Updater".
Tap on the green button "Update all"located at the bottom of the screen.
Activate the backup
So far, we have already confirmed that we have the Xiaomi mobile updated to the latest versions and that we have got rid of those applications that we are not going to use. Now it's time to secure all the stored data by performing a backup that we can easily restore anytime. Fortunately, MIUI offers us a wide variety of options to save that backup. These are the steps to follow:
Go into Settings.
Tap on the section "Over the Phone".
Access the section "Back up and restore".
Choose if you want to make the backup locally, in the Xiaomi Cloud or with your Google account.
If you choose the "Local" option, you can make the backup on your own mobile or using your computer. If you have Xiaomi account, you can proceed to save the backup in Xiaomi Cloud, the company's cloud storage platform. In this way, you can restore it on another mobile just by logging in with your credentials.
The same thing happens with the google option, which allows you to store all mobile data in the cloud to access it when you need it. In this way, if you lose your mobile, it is stolen or it suffers irreparable damage, you can restore all data to a new phone. Thus, you will not lose your photos, your applications or the files you stored.
Configure the Control Center to your liking
Another recommendation that we have to make is that configure the status bar with the shortcuts you usually use. By sliding from top to bottom of the screen, that window will be displayed that brings together buttons to activate WiFi, raise or lower the volume, change the brightness of the screen, activate Bluetooth or enable reading mode.
There are many shortcuts available in this Control Center, so it is best to edit them to only keep those that you use most frequently. You just have to tap on it Edit button in the upper right corner and choose from the available switches.
Other additional settings that may be useful
As we said at the beginning, MIUI is a customization layer that is characterized by offering a multitude of tools to its users. Therefore, it is best that navigate through the different settings sections and through the applications from Xiaomi to discover all the available functions.
For example, you can enter the "Notifications" section, in this way you will configure an element as important as the notifications that the applications send you. If you are not interested, you can turn off notifications from certain apps so they don't bother you.
Xiaomi: 4 MIUI 13 features you might have missed
Another thing you can do is configure gesture shortcuts, for example, take a screenshot by swiping down with three fingers. In some Xiaomi mobiles there is also the possibility of expanding RAM memory virtuallynamely, use a few gigs of internal storage as RAM.
In short, your Xiaomi smartphone is loaded with additional settings that can noticeably improve your user experience. After finishing with these settings, you will have finished the MIUI configuration and, now, your mobile is ready to be used.