Historical minimum: the most original speaker with Alexa throws its price
You can get the Echo Show 5 at a spectacular price. It may be the best option to start creating your smart home.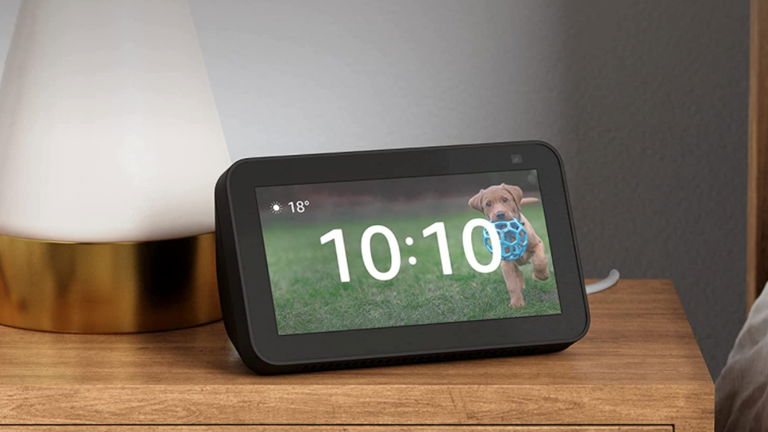 You can get one of Amazon's smart speakers at a very tempting price. The Echo Show 5 It is not an ordinary device, it comes with a screen that opens up a whole world of possibilities. In Amazon they have thrown the house out the window and you can take it with you for only 44.99 euros, the lowest price it has reached. All you have to do is apply the coupon SHOW5OFFER.
As you know, on Amazon speakers lives Alexa, your virtual assistant. He will be there to help you whenever you need him, he will answer each of your queries. It will give you the ability to control other devices with your voice, notify you about your orders on Amazon and even carry out complex routines. Believe me, the possibilities are many.
Everything you can do with the Echo Show
We find ourselves before a speaker clearly different from the rest of his brothers. It sports a 5-inch screen and HD resolution that opens up a new world of possibilities. In addition to what Alexa can tell you, with just a glance you will have access to a large amount of information, you can even use it as a control panel for your smart home.
The inclusion of the screen has not made its creators forget about the sound. This Echo Show also features great sound quality, you will listen to Alexa wherever you are, also your favorite songs. Ask her to play some Dua Lipa on Amazon Music and fill your home with music.
Alexa is one of the best assistants out there thanks to its excellent compatibility. You will be able to get the most out of it together with many other devices, you can take control of your home using only your voice. Pair your smart gadgets or turn them into state-of-the-art devices with some smart plugs.
The Amazon speaker has other additions that sometimes go unnoticed but are very useful. For example, you will have the possibility to use this Echo Show as a security camera. Connect remotely from your mobile, even if you are far from home you can see everything that happens in your home through your front camera.
If you want to start creating your smart home, one of the speakers with Alexa may be the best option. Amazon Assistant supports a wide variety of other devices, making it easy to create a network of connected devices. For less than 45 euros, this Echo Show is a great purchase.