Historical minimum for a beastly watch: two screens, Snapdragon Wear 4100 and NFC
One of our favorite smart watches surprises us by hitting historical bottom. Take advantage now, because the offer only lasts a few days.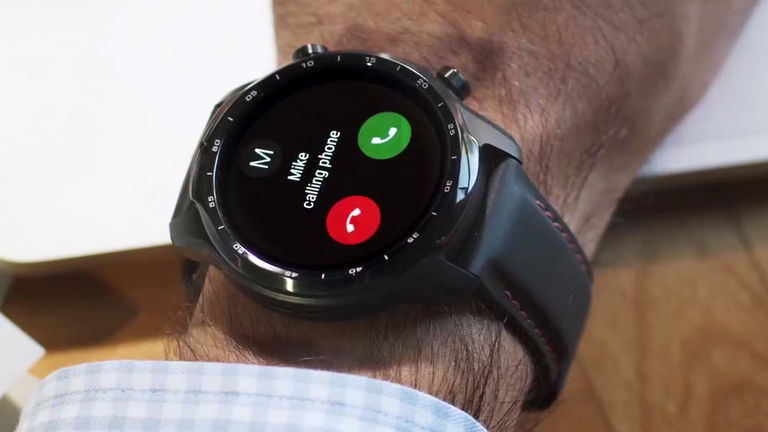 Browsing Amazon today, one of our Smart Watches favorites has surprised us with a price that we had never seen before. We refer to TicWatch Pro 3 GPS, a model that we often recommend for its great features. The recommended retail price of this smartwatch is 299.99 euros, but right now it can be yours for only 180 eurosdefinitely, its historical minimum price since it hit the market.
To get the TicWatch Pro 3 GPS for this impressive price, you must check the box "Apply €30 coupon", as you see in the previous image. Then, you will only have to proceed normally to the purchase and, if you are subscribed to Amazon-Prime, you will receive the watch at home in just a few days. The 30 euro discount coupon offered by Amazon ends August 4so the time you have to take advantage of the occasion is limited.
you will do so with a high-end smartwatch that unifies the classic part of its style with the intelligence of its functions. It has two screens among which you can choose, a Qualcomm Snapdragon Wear 4100 processor that ensures fast performance and Wear OS as the operating system so you can use applications such as Google Maps or Spotify. There are many features and functions that this TicWatch Pro 3 GPS offers you, and we will tell you all about them below.
TicWatch Pro 3 GPS for only 180 euros, cheaper than ever
The TicWatch Pro 3 GPS is a smart watch with a classic style that is characterized by its strength and lightness. You can wear it throughout the day without problems, even for sports or sleeping. In addition, it also highlights the good work that the manufacturer has done in developing its strap, which has a "premium" appearance and is also very comfortable. No less important is the fact that this watch is water resistant to a depth of 50 metersyou can wear it when showering or swimming.
The detail that differentiates this watch from its rivals is that equip two different screens. For normal use, it is best if you enable its 1.4-inch AMOLED screen with a resolution of 454 x 454 pixels, which will offer you full color images with good contrast and sharpness. On the other hand, if you are not going to have access to the charger for a few days and want to save battery power, you can enable its 1.4-inch transparent screenwhich only shows you essential data such as the time or steps taken.
Activate the "Apply €30 coupon" box to see how the price of the TicWatch Pro 3 GPS drops to 180 euros.
The brain of this TicWatch Pro 3 GPS is the Qualcomm Snapdragon Wear 4100which will allow you navigate between different menus and launch applications very quickly. In this good performance they also collaborate 1 GB of RAM and Wear OS as the operating system. The latter also allows you to access such useful apps as Google Maps, Spotify and Google Pay. Yes, you can use the smart watch also to pay for your purchases thanks to NFC technology.
The functionalities of the Mobvoi watch increase exponentially if you connect it to your mobile phone. For example, you can receive calls from your mobile phone and chat using your speaker and microphone. You can also do other things, like receive app notifications such as Telegram or view the weather information.
As a good smart watch that it is, the TicWatch Pro 3 GPS is also used to record your sports trainingoffering you data such as the kilometers traveled, the average speed or the route followed (it has gps). In addition, it also cares about your health with tools like heart rate analysis or blood oxygen monitoring.
Finally, you should know that this device is equipped with a 577 mAh battery that offers an autonomy of about three days of use. If you opt for the battery saving mode, with the transparent screen, that autonomy could reach 45 days. In short, the TicWatch Pro 3 GPS is one of the best smartwatches on the market, and now surprisingly it can be yours for only 180 euros.