Google Play celebrates its tenth anniversary with a new icon
Google Play is already ten years old, and Google celebrates it with a makeover for the app store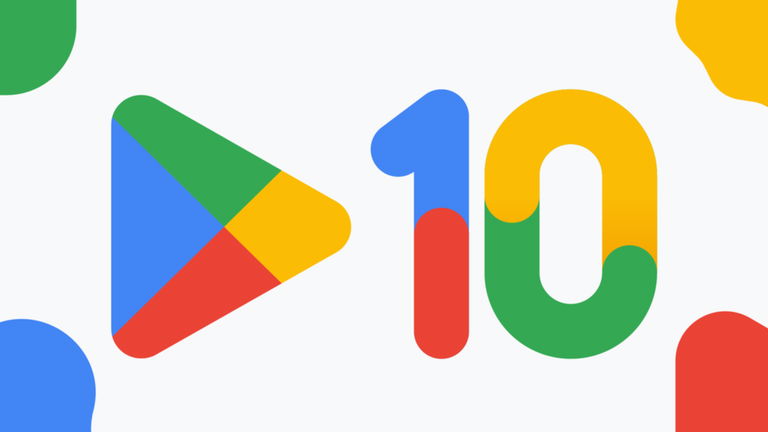 google playGoogle's digital content platform for Android and Chrome OS, has delivered one of each. Since then, there are more than 2,500 million people around the world using the service to download applications, games, movies and all kinds of digital content, spread over 190 different countries.
The company wanted celebrate the 10th anniversary of service reviewing some of its biggest milestones, and highlighting some of the features that have been coming to the store over the past few years. But, above all, he has taken the opportunity to make official the new google play image.
A new image for the new decade of Google Play
Through its official blog, Google has announced the new google play imagewhich revolves around a completely renewed logo, with more vivid colors and more rounded shapeswhich adapt to the aesthetic lines of the rest of Google products and services.
The new icon is much more similar to what we were used to seeing in other services such as Gmail, Search. Assistant, Photos and more.
According to the company, the new icon It will be reaching the whole world with the passing of daysuntil your deployment is complete.
Google makes official one of the biggest changes in the history of the Play Store
But that's not all: in addition to the new icon, Google has announced a bonus that multiplies by ten the points obtained through the program Google Play Points for each purchase made through the Google Play Store.