Google Chrome 105 is now available: these are the news that come to the browser
A new version of Google Chrome begins to be available today for everyone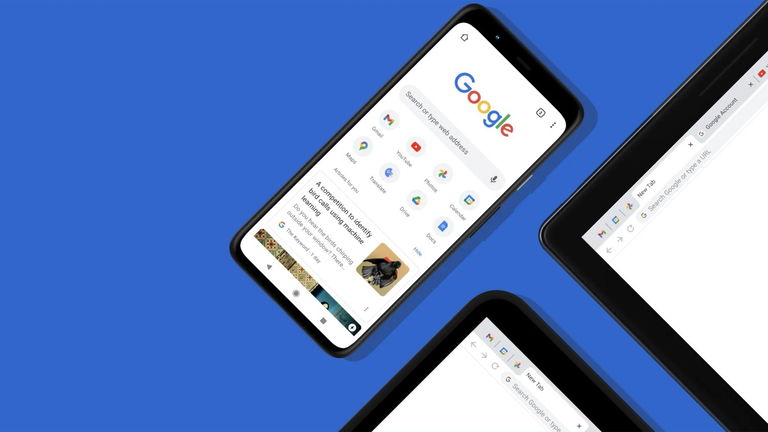 A new version of google chrome is starting to reach browser users around the world. Millions of people around the planet will start receiving the update today to Chrome 105the most recent version, which introduces interesting new features aimed at all the platforms where the browser is available.
Google itself has announced the news of Chrome 105 on its official blogmaking it clear that it is a important update, which incorporates a good handful of interesting changes. Let's review them all.
All the news of Chrome 105
Chrome 105 is available both on desktop platforms, as well as on Android and iOS. Some of the changes are targeted at one type of device, while others will affect the rest more.
In this sense, the version of Chrome for Android releases support for the Picture-in-Picture API integrated into the system, so that the operation of the videos played in a floating window via Chrome should offer improved performance and more features.
On the other hand, Chrome 105 now offers web page and application developers the possibility of place controls in browser title bar, thus making better use of the window space. Of course, this change only affects the version of Chrome for desktop platforms, such as Windows or macOS.
Another change targeted at the desktop version of Chrome is the ability to customize the search function within websites thanks to the new Custom Highlight API. With it, developers will have the ability to adjust this feature to their liking, with the aim of offering a personalized experience based on each website.
In addition to these changes, Chrome 105 introduces many other developer targeted changeswhich Google has explained through a video on its developer page.
Download Google Chrome 105
it's possible download the latest version of google chrome on all platforms where the browser is available. Android or iOS users, just go to Google Play or App Store to check for updatesand if so, download the latest release available.
How to use Google Chrome extensions on an Android mobile
For desktop platforms, it is possible to get Chrome 105 from the browser official website. If it is already installed, just download the latest update and install it via chrome settings.