Gmail is updated with 3 interesting news
Google is updating Gmail with a new design and other interesting news to celebrate its 18th anniversary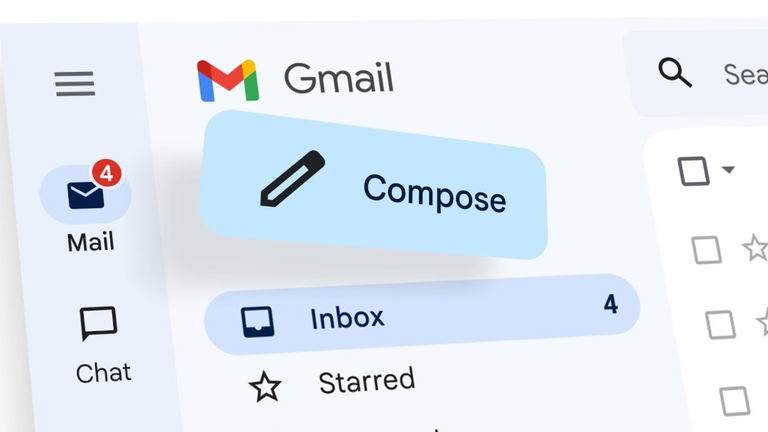 gmail has turned 18, and Google wanted to celebrate it with a big update for your email manager. The company has announced the arrival of a series of very interesting novelties, which promise to improve the user experience with Gmail.
Among the novelties, it is possible to find the big design change of the web version of the mail manager, which finally adopts the interface based on the Material Design 3 lines.
A renewed design and more news in Gmail for its 18th anniversary
In addition to the new look of the application, with elements inherited from the visual language Material Design 3, the "new Gmail" introduces other functional changes that include the arrival of a new integrated application menu on the left side of the app, from which you can access the different Google Workspace apps: Mail, Chat, Spaces and Meet.
This menu is completely customizable, and can be hidden in case it is not useful to us. Likewise
In addition to the new menu, Gmail has also added so-called "Search Chips". This function allows find messages and content within emails easilythrough smart filters.
For example, you can search for a co-worker's name and further narrow your results by selecting one of the "search chips" as the type of attachment (text document, spreadsheet, PDF). ) or a specific time frame. Certain results, such as calendar invitations, can also be filtered.
How to remove ads from Gmail step by step
This new version of Gmail therefore introduces three big changes: a new design, an application bar and the search tabs. All of them are already available to the users of the application through the web version of the email client.