Download now the wallpapers of the new Motorola Moto RAZR 2022
You can't buy it in Spain yet, but you can download the original wallpapers of Motorola's new folding clamshell phone.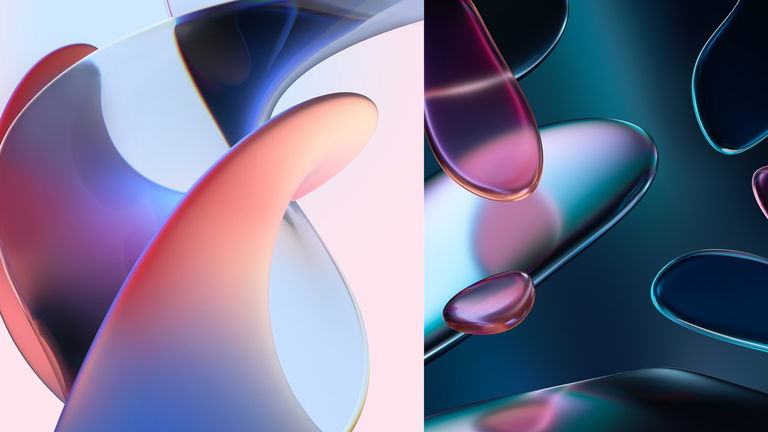 A few weeks ago, Motorola presented its new generation of RAZR folding mobiles, a Motorola Moto RAZR 2022 which stands out for having a 6.7-inch internal screen with a refresh rate of 144 hertzwith Qualcomm's new flagship processor, the Snapdragon 8+ Gen 1with a main camera of 50 megapixels and with a 3,500 mAh battery with 33W fast charge.
Although it is not yet possible to buy it in Spain, since it has only been launched in China, you can personalize your Android mobile with its exclusive wallpapers.
These wallpapers have been obtained by the middle boys XDA-Developers and it is already possible download them in high quality completely free of charge.
Download now the exclusive wallpapers of the Motorola Moto RAZR 2022
The collection of original wallpapers of the Motorola Moto RAZR 2022 is made up of 34 static wallpapers14 of them, which we leave you under these lines, have a resolution of 2400 x 1080 pixels and are ideal for customizing screens with Full HD+ resolution.
Of the twenty remaining static wallpapers, which we leave you below, 18 of them have a resolution of 2160 x 2400 pixels and the other two have a different layout and resolution. The first shows a blue lotus and has a resolution of 800 x 573 pixels and the second shows us some colorful square-shaped tiles and has a resolution of 2880 x 2560 pixels.
This collection of wallpapers also includes 12 wallpapers for the desktop mode of the Moto RAZR 2022which we leave you under these lines, which have a resolution of 3840 x 2160 pixels.
Of course, if you want download all these wallpapers in original quality You can do it through the link to Google Drive that you will find at the end of this article.
If, for whatever reason, you do not like these wallpapers of the Motorola Moto RAZR 2022, we recommend that you take a look at our compilation with the best mobile wallpapers.
For you