Audio quality assured: these are the best Sony wireless headphones
If you want Sony headphones that are wireless, in this guide you will find the best models. Button, headband, to play sports…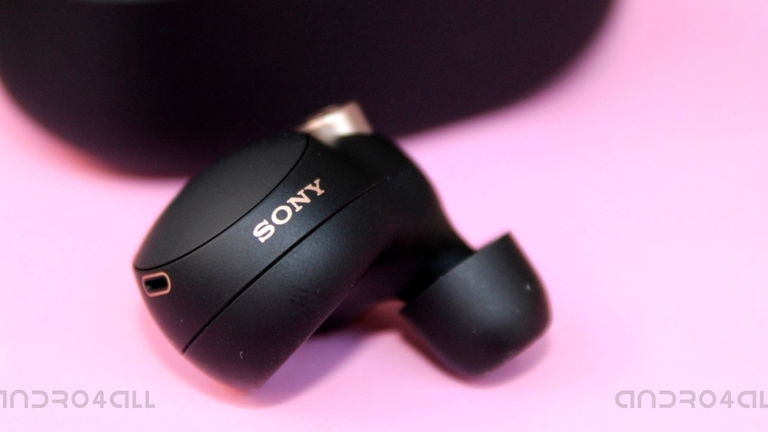 Sony is synonymous with assured quality when it comes to audio products. Its catalog is made up of devices from various categories, but in this buying guide we want to focus specifically on the wireless headphones. If you want to forget about annoying cables when listening to music, in this guide We recommend the best wireless headphones from Sony and we tell you the features that make them great buys.
It doesn't matter if you're looking for headphones button, headband or of those who count with a neck strap, because in this guide you will find the best models of these characteristics. Choose the ones you like best and enjoy the best audio quality for listen to music, watch your favorite movies or play games. If you haven't yet dared to try wireless headphones, these from Sony are the perfect excuse to do so.
Best Sony Wireless Headphones
In the headphone section of the official Sony website you can find each and every one of the headphones available in its catalog divided into different categories. We have analyzed that section, but only focusing on wireless headphones, that is, those that connect via Bluetooth to other devices And they don't have wires.
Specifically, we have selected wireless earbuds, headband and neckband headphones. There are 5 different models that have something in common: the most advanced audio quality. In addition, you can enjoy features such as active noise cancellationtouch controls, ambient mode and also wide autonomies so you can use them for hours without going through the charger.
SonyWH-1000XM5
If you are looking for wireless headband headphones that have the highest level, the SonyWH-1000XM5 They are a sure hit. They have a spectacular design and, best of all, it ensures comfort even if you wear them for hours. In addition, they only weigh 250 grams. As for the color, you can choose between the model of black and beige color. They come with the included storage case, so you can transport them comfortably.
You can be sure that the audio experience with the Sony WH-1000XM5 is very advanced, you can listen to your favorite songs with The best sound quality. Of course they have a advanced noise cancellation, so the sounds from outside will not bother you. When connecting to other devices, for example your mobile, they use Bluetooth 5.2.
The Sony WH-1000XM5 are high-end wireless headband headphones.
as we saw in the comparison between the Sony WH-1000XM5 and the Sony WH-1000XM4the new generation offers more hours of autonomy when we use them without noise cancellation, they are 40 hours of duration in total. If you prefer to avoid outside noise with the ANC activated, the autonomy will be 30 hoursthat is, you can use the headphones for several days without going through the charger.
The Sony WH-1000XM5 have a recommended retail price of 449.99 eurosthough they usually drop in price in stores like amazon, PcComponents Y The English Court.
Sony WF-1000XM4
In case you prefer TWS (True Wireless) earphones, the Sony WF-1000XM4 they are the best buy. The quality is evident from the first time we have them in our hands, with a matte design that looks really classy. In addition, they can be firmly attached to the ears, with polyurethane pads of great quality. In addition, that "premium" touch is also present in the charging case.
The Sony WF-1000XM4 are equipped with 6-millimeter dynamic drivers and are compatible with formats SBC, AAC and LDAC formats. As we saw in the analysisare some headphones that sound very, very good. Also, thanks to the active noise cancellation, the music is heard even better as it is not interrupted by noises from outside. there are no missing touch controls, so you can control playback without having to have your mobile or computer next to you.
The Sony WF-1000XM4 are the best wireless in-ear headphones you can buy.
In terms of autonomy, these headphones offer about 8 hours of duration with noise cancellation activated, extending up to 12 hours if this tool is dispensed with. When it's time to use the charging case, it can provide two more additional charges, so full autonomy would be 24 hours with the ANC.
The Sony WF-1000XM4 have a recommended retail price of 279 eurosalthough it is usual to find them for less than 200 euros in amazon. In addition, they are also for sale in PcComponents Y The English Court.
Sony WI1000XM2
The Sony WI1000XM2 are wireless headphones that you can wear all day without fear of losing them. For this they have a support that hangs around the neck and that allow them not to fall off easily. Plus, when you're not using them, just attach magnetic earbuds to prevent entanglement. They weigh only about 58 grams, so you can hang them without being bothered.
These headphones also offer exceptional sound quality, with 9-millimeter dynamic drivers that deliver High-Resolution Audio. To this we add that they use a QN1 HD noise canceling processor to better capture outside noise, as well as offering several smart features to adapt the sound to the environment in which you find yourself.
With the Sony WI1000XM2 you can enjoy up to 10 hours of autonomy with a single charge. Also, if you have little time to connect them to the charger, you should know that they are compatible with fast charging. With a charging of only 10 minutes get power for 80 minutes of music. These Sony WI1000XM2 have an original price of 330 euros and you can buy them on amazon.
SonyWH-H910N
If you want a Sony headphone that combines good features and an affordable price, pay attention to the SonyWH-H910N. You can buy them at different colors, such as blue or blackand ride some padded pads to offer the best comfort when using them. In addition, on the outside they equip touch controls to skip songs, accept a call or stop playback.
The Sony WH-H910N combine great sound quality and effective active noise cancellation to offer a high level experience. You can use them to work, to listen to music in your spare time, to play games or to watch a series. Eye, because it also has the 360 Reality Audio technologyso you will enjoy a totally immersive experience.
The best Xiaomi headphones: buying guide
These headband headphones are also a good buy because they integrate Google Assistant, so we can count on the help of the wizard for whatever we need. Also, total autonomy is 35 hoursso you can use it intensively before having to connect them to the charger.
The Sony WH-H910N have a recommended retail price of 300 euros, but since they have been on the market for some time, you can buy them even with 50% discount in amazon. In addition, they are also discounted at PcComponents and in The English Court.
Sony LinkBuds S
We finish the compilation of the best wireless headphones from Sony with button ones that are significantly lower than 200 euros. They are the LinkBuds S and they have arrived on the market this same 2022. We like them, first of all, because have a simple, but beautiful design. In addition, they fit comfortably in the ear and are light in weight. As for the color, you can buy them in black, tan or gray.
These headphones mount 5-millimeter dynamic drivers that offer good sound quality. Of course, they have active noise cancellation for silence outside noises. In addition, they can automatically switch between noise cancellation and ambient sound mode. If you want to skip the song or stop the music, you can use its touch controls.
You should know that the Sony LinkBuds S are resistant to drops of water and sweat, that's why they are a good option for sports. Also, by equipping microphones, you can use them to talk on the phone. Finally, the headphone battery can provide about 6 hours of batterywith the possibility of enjoy 14 more hours with the charging case.
The Sony LinkBuds S have a recommended retail price of 199.99 eurosalthough the most common is to be able to buy them cheaper in amazon, The English Court Y PcComponents.