At half the price: these waterproof noise-cancelling headphones are amazing for only 16 euros
See that we have tested Xiaomi models, but as good as these and for this price it is difficult to find.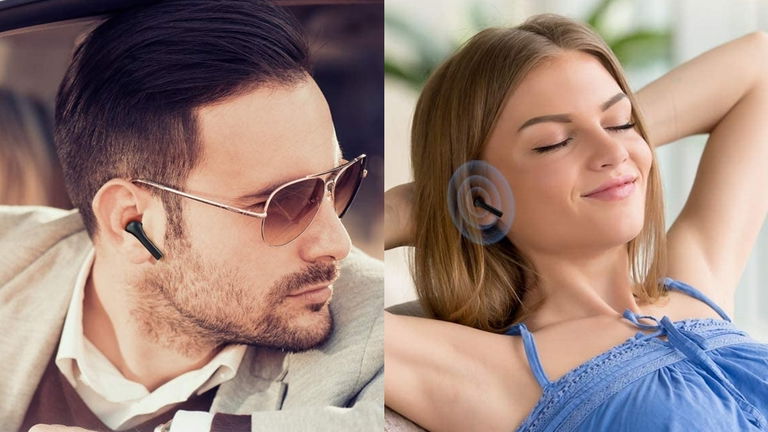 We just came across this deal on cheap wireless headphoneswhere they go down from 30 official euros to less than 16 euros on Amazon. They are a great option if you are looking for headphones with good sound, decent autonomy and to use this summer at the pool or beach no matter how wet.
Forget the tangle of cables with these Bluetooth headphones with built-in microphone to be able to maintain totally clear and stable conversations. By less than 16 euros few headphones they must be tactile and have noise cancellation like these from HOMSCAM. They fit perfectly in your ears as well as in your pocket.
Buy these headphones at half price
These headphones are one of those that we always filter on Amazon when looking for a good buy for less than 20 euros. And it is that their design makes them be at the height of some other models that cost 3 or 4 times more. Her body waterproof (IPX5) It is designed with high precision and a moisture resistant coating that makes them immune to sweat, rain and splashes. If it's raining, you won't have an excuse not to train.
The surface of these HOMSCAM T5-2 is tactile in both headphones. Through these controls we can volume up or down, answer or reject callsskip songs or even call the voice assistant that we have predefined, either Siri or Google Assistant. Siri, for example, does not require pressing any button, just by saying 'Hey Siri' we will have her listening to our requests.
They are a great option to buy for 16 euros and their use on a day-to-day basis is great, with clear sound and fast control.
The battery of these headphones has surprised us seeing its low price. they can give us up to 25 hours of use with the charging case, and between 4 and 5 hours only the headphones. The duration depends on whether or not we have noise cancellation and game mode activated.
To pair them to our mobile or other devices, it is done in a simple, very fast and with an amazing stability talking about headphones of 16 euros. They work with Bluetooth 5.0 low consumption and minimum latency. This is coupled with its new game mode, where, by tapping the right earphone 3 times, we will enter it and achieve a smaller delay between what we see on the screen and what we hear in the headphones.
They come in the box 3 pairs of silicone tips interchangeable to adapt to each ear of each person. The charging cable that we should use is micro USB and the color of the model on sale and the entire line of HOMSCAM headphones is black.