Apple exclusively takes one of the most beloved mobile games
Jetpack Joyride 2 will be exclusive to Apple Arcade from now on: the Android version has disappeared from Google Play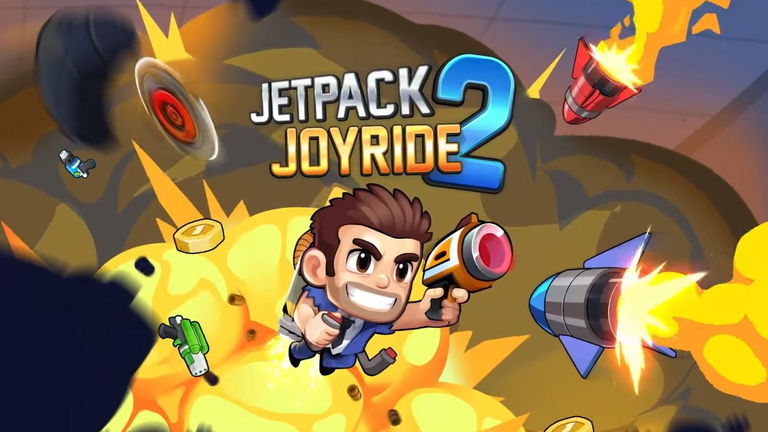 It came to Android in 2021 with the aim of repeating the success of the original title, and becoming one of the most downloaded games in history. Now, has completely disappeared from the Google Play StoreAnd there is a compelling reason for this.
Jet Pack Joyride 2 is the second installment of one of the most popular mobile games in history, with more than 100 million downloads through Google Play in its original edition, and several hundred million more in the Apple App Store.
Precisely, Apple has been in charge of leaving Android users without the possibility of continuing to play the second edition of the famous arcade title, since it has reached an agreement with Halfbrick Studios, developer of Jetpack Joyride 2, to release the game exclusively on Apple Arcade.
JetPack Joyride 2 disappears from Google Play and will be available exclusively on iOS
Try to access the game page on Google Play today results in an error indicating that Jetpack Joyride 2 is no longer available on Android.
And it is that, as it has been confirmed via the game's official Twitter pagethe second edition of this famous game will be available exclusively on Apple ArcadeApple's mobile and tablet game subscription service.
#JetpackJoyride2 exclusively on #AppleArcade
Barry returns in a frantic adventure! Help battle new enemies through the laboratory to stop the scientists' experiments before it is too late. Pre-register now for a FREE SUIT! https://t.co/onxxSfpswk pic.twitter.com/eJXg22Mxys

— Jetpack Joyride (@JetpackJoyride) August 2, 2022
It is not clear if the exclusivity will be permanent, or if sooner or later the game will return to the Google Play Store catalog.
Be that as it may, it is worth noting that the first edition of the game still has a significant user baseand the title is still frequently updated to add extras and improvements.