An advanced smart watch for only 104.99 euros: 50% discount on a spectacular purchase
Get one of the best TicWatch smart watches at half price thanks to this great offer from Amazon.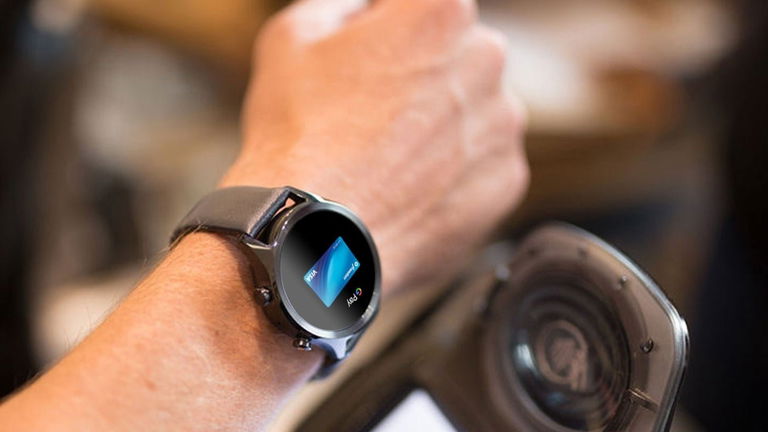 have an advanced Smart watch on your wrist is much cheaper thanks to the great offer starring the TicWatch C2+. This is a watch with a beautiful design, Qualcomm Snapdragon Wear 2100 processor with power to spare and NFC for you to pay for your purchases with the mobile. In addition to good features, it's 50% off, so this TicWatch C2+ can be yours for just €104.99.
Thanks to this big price drop, you can get a great smartwatch for just over 100 euros. Reviewing its technical file, we see that it has everything, even Wear OS operating system for you to use apps like Google Maps or Google Translate. Save 105 euros on the purchase and take a good smartwatch for the future.
Buy the TicWatch C2+ at half price
The TicWatch C2+ is, first of all, one of the most beautiful smartwatches you can buy. offer applies both the black and gray color models, so you can choose your favorite. Whichever you choose, you will get a watch with a classic design that you can wear all day long thanks to its lightness and the comfort of its leather strap. In addition, another silicone bracelet comes in the box so you can change it if you need to.
The front part of its body is occupied by a 1.3-inch AMOLED screen with a resolution of 360 x 360 pixels that offers very good quality in terms of colors, sharpness and maximum brightness. It is a touch screen, although you can also interact with the watch through the two buttons on the right side. The processor of this TicWatch C2+ is the Qualcomm Snapdragon 2100which allows you to navigate between menus and open apps quickly.
The TicWatch C2+ is a great buy for 104.99 euros, it has all the features you need.
In that fluidity they also collaborate 1GB RAM and Wear OS as operating system. The latter gives the smart watch a special value, as it allows the download of applications from Google like Maps, Translate or Google Pay. Yes, you can use the TicWatch C2+ as if it were a card to pay for your purchases, for this it has NFC chip.
This smartwatch is Compatible with both Android phones and iOS phones and connects via Bluetooth 4.1. If you pair it with your mobile, you can receive notifications from applications and control music playback remotely. With this TicWatch C2+ you can also track your physical activityfor this it has several sports modes, GPS and water resistance in case you want to use it for swimming.
The functions of the Mobvoi watch do not stop here, which also equips a heart rate sensor which can record the rhythm for 24 hours a day. Also, it comes with google assistantwith whom you can talk to ask questions or to ask for some actions.
Last but not least, the TicWatch C2+ mounts a 400 mAh battery that can reach two days of use. When it's time to recharge it, just use the magnetic base that you'll find in the box. In short, the TicWatch C2+ has a very good performance in the different sections, it is a great purchase now that falls to 104.99 euros on Amazon.