After leaving the mobile business, LG bets on this curious device
The Korean firm wants to revolutionize our home with a particular line of devices.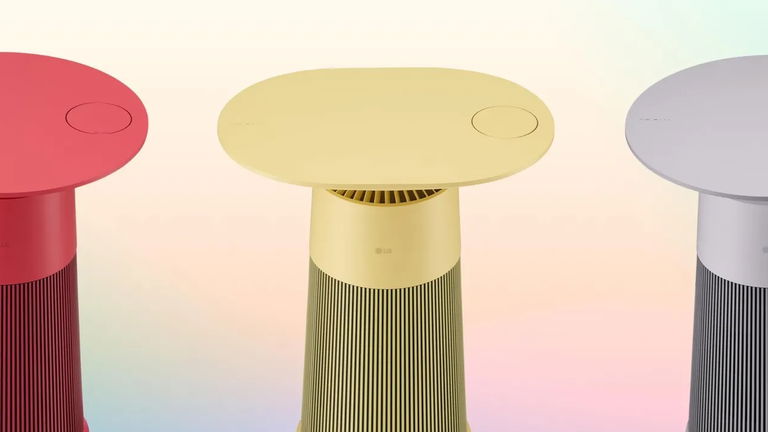 LG will present a curious device during the IFA in Berlin, which will be held from September 2 to 6 in the German capital. Nothing more and nothing less than a table-shaped air purifiera device with a quite particular aesthetic.
The Korean firm, which became one of the largest manufacturers in the world of telephony, left the smartphone market early last year. It wasn't good news a giant with mythical terminals to its credit was sinkingat least in one sector of the technology landscape.
However, as we recently learned, it was a timely withdrawal. The Asian firm is making more money without making mobiles and maybe this futuristic table represents a new success for the company. Or not.
These are the tables of the future presented by LG
This original air purifier has been manufactured by reused plastic, more specifically obtained from old appliances. It comes in various colors, with oval and rounded shapes that aim to reach our salons. incorporates filter, dust collector and deodorizer to kill 99.99% of bacteria of our home.
Plus, of course, it's a table. LG wanted to create a purifier that is not relegated to a single task, but can be taken advantage of every day. It even has versions that have lighting, some of them designed to notify variables such as air quality or flow intensity. could not miss a wireless chargerplace your mobile on the table and let it recover energy.
There is no doubt that this purification table is quite original, although other companies like Ikea already sell similar furniture. A new step for LG to conquer our homes with its devices, we will see how far it takes you. Yet no information on prices or availabilitybut we will be able to meet her in the next few days.
For you